ODC stands for oversized cargo that is added to the outside of the vehicle deck to move large cargo. If the vehicle's cargo bed is 20 feet long and you need to load a 22-foot TMT bar, an ODC trailer will be added to the vehicle. The 22-foot TMT bar, on the other hand, is loaded on a 22-foot truck and is therefore considered a normal load.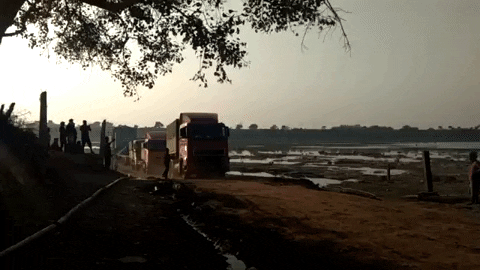 The height and length of this luggage are larger than a standard vehicle. These are specially designed for containers that allow heavy goods to be moved from one place to another.
These fees are required in both the commercial and domestic sectors. Whether you're moving to a new location or needing to transport large equipment for business purposes, this Over Dimensional Cargo transport can serve your purpose in the best possible way. These vehicles are equipped with state-of-the-art equipment, allowing heavy materials to be transported over long distances.
In terms of length and width, the government has set an upper limit of 12 meters for rigid trucks, 16 meters for connected vehicles (also known as trailers), and 2.6 meters for all vehicles. (See CMVR Section 93 page) 68). ). The lengthy odc cargo limit applies to the entire vehicle, resulting in a shorter bed. Considering this limit, if the load exceeds 2.6 meters, it will be evaluated as Over Dimensional Cargo even if the loading platform exceeds the loading width.
what is over dimensional cargo ?
A goods machine or consignment which is more proportionate than the general commodity structure and which has to make highly advanced efforts with efficiency in transportation is called odc transportation.
(ऐसा माल मशीन या कन्साइनमेंट जो सामान्य वस्तु ढांचे से अधिक अनुपात में हो और जिसके ट्रांसपोर्टेशन में दक्षता के साथ अत्यधिक उन्नत प्रयास करने पड़े उसे हे कहते है ओडीसी ओवर डायमेंशनल कार्गो )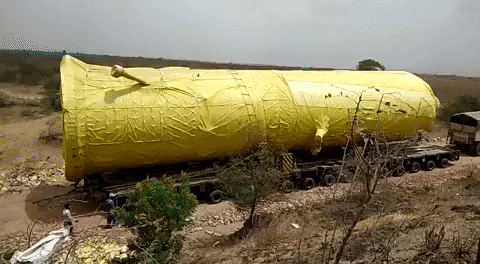 When preparing for oversized freight, the number of limits and factors to consider can be overwhelming. One mistake can have costly consequences for revenue and transit time. However, knowing what to expect when preparing your cargo will make everything go smoothly.
Have you heard of the term Over Dimensional Cargo ? The term ODC refers to oversized cargo, which refers to many other terms such as off-gauge cargo, high-altitude cargo, and heavy transport.
Moving or transporting this type of heavy goods from one location to another is a shipping company, so the company you hire as a logistics partner is a professional service provider and has many years of work experience in this area. You need to confirm. Keep in mind that only professional service providers have accurate and proper control over these types of assignments.
What is the over-dimensional cargo?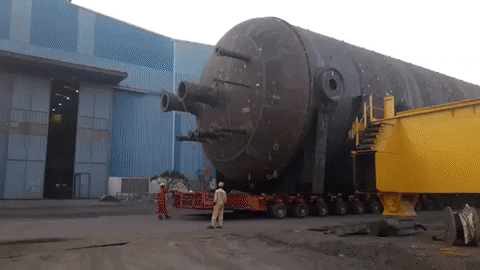 Items that are more than 40 feet long and 8 feet widthy odc cargo (out of gauge oog cargo) are considered dimensional loads. These types of goods are either overly heavy or very long. Most large machinery products fall into this freight category, so moving such items requires efficiency and skill in this area.
Not all companies can offer these types of services, so you need to choose carefully. The company of choice for these types of freight logistics projects must be a reputable organization that can guarantee the safest delivery of goods within an established time frame.
Some years ago, it was impossible to think that oversized loads could be moved by land; however, currently, the technological advances associated with motor transport have made it possible to achieve this.
Since it is possible to move heavy and extensive loads, it is necessary to know exactly what oversized loads are and what factors you must take into account for their mobility.
How and why are ODC cargo permission made and how much time and difficulty does it take?
The ODC over dimensional cargo is more than the normal ratio, it can cause injury to someone due to transportation, hence the government demands different penalty amount and permissions for their transportation in every state.
Permission when and how?
Permission is made from the local RTO office till the goods are 13 feet wide or high and it takes an average of 3 to 5 days.
Permission is made from the state capital or ministry from 13 feet to 15 feet and it takes an average of 15 days.
Transportation of goods in excess of 15 feet takes the permission of the #Morth or Ministry of Road Transport Highways, which takes an average time of 30 to 45 days.
ओडीसी ओवर डायमेंशनल कार्गो सामान्य अनुपात से अधिक होते है ट्रांसपोर्टेशन से इसके द्वारा किसी को चोट लग सकती है इसलिए सरकार इनके ट्रांसपोर्टेशन के लिए हर राज्य में अलग अलग दंड राशि और परमिशन मांगती है
१३ फ़ीट अधिक चौड़ा या ऊँचा माल हो तब तक स्थानिक कार्यालय से परमिशन बन जाती है .
१३ फ़ीट से १५ फ़ीट तक राज्य की राजधानी या मंत्रालय से परमिशन बनती है और इसमें औसतन १५ दिन का समय लगता है।
१५ फ़ीट से अधिक माल के ट्रांसपोर्टेशन में मोर्थ या मिनिस्ट्री ऑफ़ रोड ट्रांसपोर्ट हाइवेज की परमिशन लगती है जिसमे ३० से ४५ दिनों का औसतन समय लगता है है।
Fact About ODC Permission ?
ODC Permission is not made without an agent.
Even after ODC permission, the local officer can fine
What is the oversized load cargo?
Over Dimensional Cargo is the type of cargo that exceeds the limits in terms of measurements and weight allowed by Mexican laws in standard equipment, for which they require vehicles and special provisions so that it is transported safely and without any type of setbacks.
This load is divided into:
maritime;
terrestrial ;
aerial.
Certainly, there are types of cargo that are too large for regular freight to be transported on roads in conventional vehicles. Within this type of cargo, we can find:
tractors
industrial machinery
automobiles
boats
construction materials – steel rods and profiles
extensive pipes
Factors to take into account when transporting oversized cargo
Type of cargo to be transported
First of all, the first thing to know is what is going to be transported.
Since, knowing the load, it is possible to analyze if any special means of transport is needed due to their dimensions.
Type of transport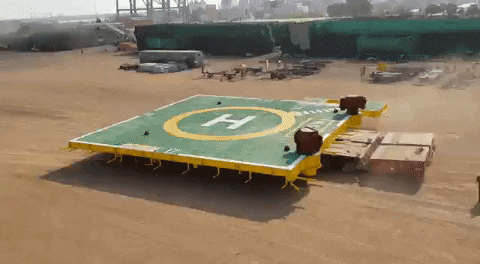 Once the type of cargo to be transported and what its measurements are known, we proceed to evaluate what type of transport is going to be the most indicated.
Among the most used land transport for oversized cargo are:
Lowboys;
Step Deck;
Double Drops.
Routes
Following the logical sense to plan a good strategy, what we have to define is the route by which the cargo will be transported.
It is known that the cargo is going to be transported by roads that will have conventional vehicles, that is why the Ministry of Communications and Transport (SCT) requires, apart from a circulation permit, that a vehicle that carries oversized cargo travel with two pilot vehicles, one must be in front of the load and another behind This is in order to make the cargo, vehicle operator and third-party drivers safer.
What are the main aspects of ODC transport?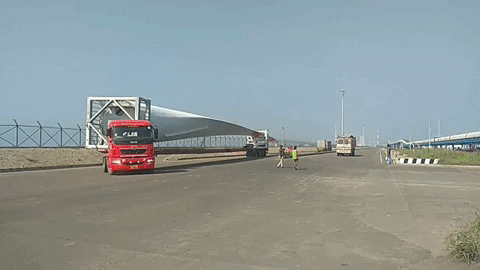 Now, Over Dimensional Cargo transportation in India has some important aspects that every businessman should consider. Heavy transportation in India is a difficult task due to poor road conditions in India, and only experienced freight forwarding companies can handle such tasks well. Recently, the freight industry has been flooded with many shipping companies, making it difficult for customers to choose the right service provider based on their requirements. Almost all shipping companies claim to offer the best service, but only a few of them can offer it, so you need to choose carefully.
But now the question is how to find the right service provider. Well, now you have a solution. Just check out this blog for some helpful tips to guide you on this path. To choose the right Over Dimensional Cargo in India, you need to follow some principles:
Must be an experienced odc transport company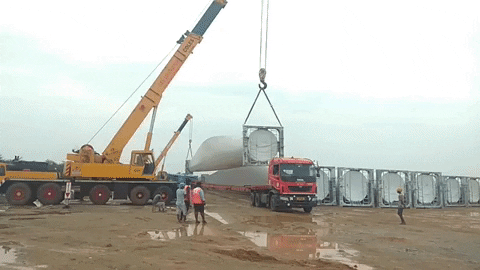 When looking for a Over Dimensional Cargo, make sure that the company you choose must have years of work experience in this area. Only experienced professional service providers can better transport such heavy goods in different parts of the country.
Need a global customer base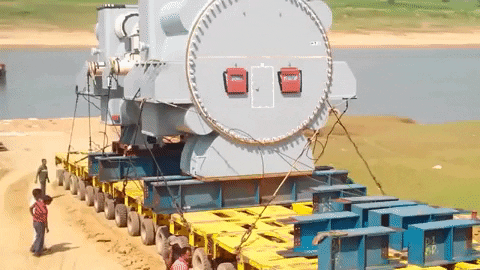 Whether you choose a freight company for high-rise freight or large shift services, make sure you have a large customer base across the country. Now you must be thinking about the relationship with heavy material shift services. Now, this shows that the company is a reliable service provider, has already adopted the service, and is satisfying clients all over the country who are satisfied with their work.
You need to provide delivery service on time.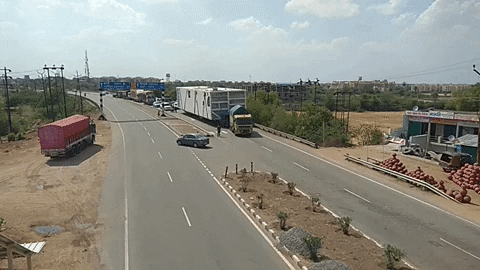 When you are looking for the best forwarders in India, make sure they offer on-time delivery of goods. It is one of the most important characteristics of a company's professionalism. Timely delivery of goods is an important factor in the freight industry. This not only keeps your business running smoothly but also helps you meet your requirements at the right time to satisfy your customers.
A professional freight forwarding company in India, delivering punctual goods anywhere in the country and even in harsh environments. With an efficient team of experts with deep knowledge and experience in handling over dimensional cargo transportation types, hiring them gives you peace of mind that your product will be shipped on time without causing any significant problems. You can get a feeling. ..
Must provide real-time tracking capabilities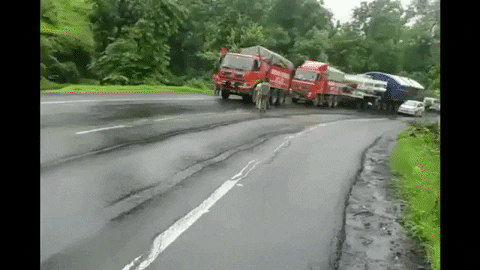 This is a recently introduced advanced tracking system. With this tracking tool, customers can easily find the delivery location and estimated delivery time. This tool was implemented to reach out to our customers. Most professional freight companies offer this real-time tracking capability to their clients. India's leading shipping company, they will provide clients with a real-time tracking system that makes it easy to track the location of cargo from home without having to call the customer service department frequently.
Requires the ability to handle all types of ODC load allocations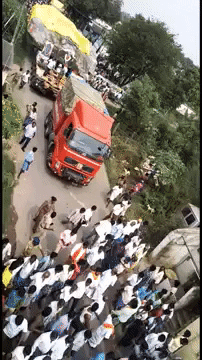 The freight company of choice as a logistics partner must be capable of handling all types of freight allocations. This shows the capabilities of the company. Whether heavy equipment freight or port transportation is required, the company must be competent enough to handle all types of freight allocations.
It should have a team of talented professionals to carry out all types of freight projects with good management and efficiency. This gives customers confidence that their products are in their safest hands and that projects are completed on time.
Must be a custom vehicle service provider
The carrier of choice as a service provider must offer a wide range of vehicle options to meet the diverse requirements of its customers. Different allocations can have different requirements, so you need a custom vehicle solution, and you need a custom solution to achieve them properly.
Benefits and advantage of Over Dimensional Cargo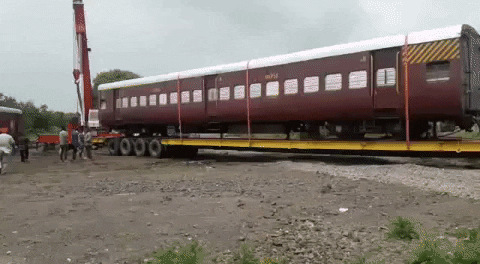 This service is ideal for shipping that does not fit in a standard size shipping container due to weight and dimensions. A dedicated team of sophisticated handling equipment/transportation management solutions provides personalized services based on specific logistics requirements.
Therefore, these are the qualities or characteristics that a professional freight company must-have. When choosing a logistics partner, make sure that you have all of these characteristics and are competent enough to serve you based on your requirements.
Power sector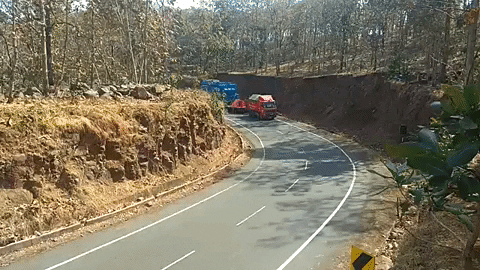 Transporting very large power plant components is not an easy task, and the solution must be designed and implemented separately.
Engineering and manufacturing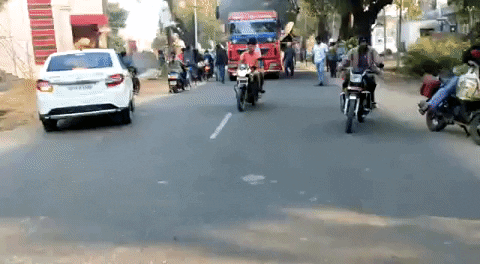 The moving large equipment for heavy industry projects across India with a fully integrated data-driven approach to track equipment and inventory movements at all transit points.
Renewable energy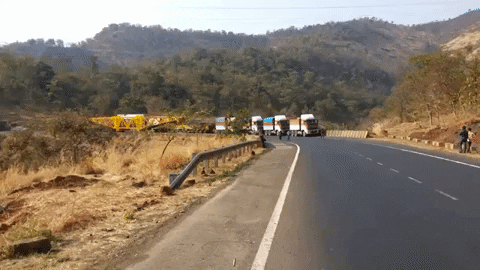 It embraces the frequent challenge of carrying large, heavy loads and servicing many industries, including wind gear such as nacelles, shovels, and towers.
Oil and refineries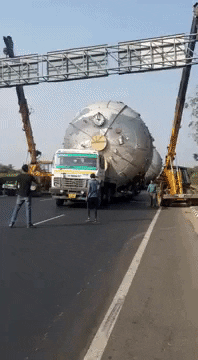 Over Dimensional Cargo is useful throughout the oil refining industry for the reliability, flexibility, and expertise of carriers used to transport machinery and equipment in heavy oil fields.
Railroad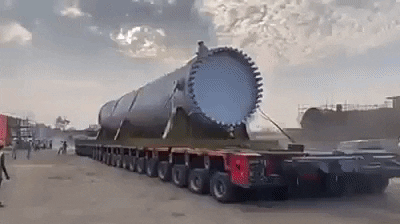 Over Dimensional Cargo provides quality services to the railway sector in the transportation of high value and sophisticated locomotives without eliminating the government sector.
what is over dimensional cargo in gst and ewaybill ?
GST office and ewaybill department understand A goods machine or consignment which is more proportionate than the general commodity structure and which has to make highly advanced efforts with efficiency in transportation is called odc transportation. Therefore, they give more time limit for such transportation.
Disadvantage of ODC Cargo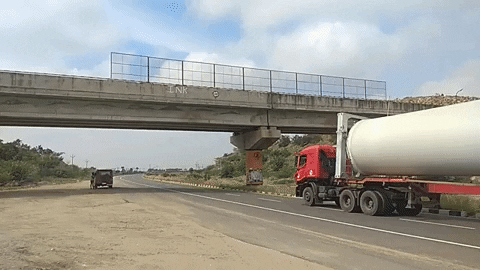 Travel time
Many states limit the number of times carriers can be on the road when transporting Over Dimensional Cargo.
Travel is usually limited to daytime hours (1 hour before sunrise to 1 hour after sunset), reducing the time available on the road, especially in the short winter months. In some states, peak transport in major cities may be restricted based on the size of the cargo. You should also consider whether to ship before or after major holidays where travel may be restricted both the day before and the day before.
Escort vehicle
Depending on the state in which the cargo passes, carriers may need to use escort vehicles, also known as pilot vehicles. These vehicles serve several different purposes. They help warn other vehicles on the road and can check for dangers on other roads that hanging cables, bridges, or trucks may encounter. The number of escort vehicles required in front and/or behind depends on the characteristics of the cargo and the states it passes through.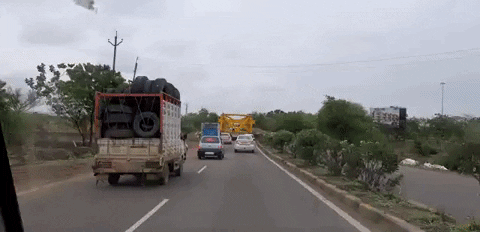 Route survey
Safety is an important concern when shipping in dimensions. Some states require route inspections for certain high-volume cargoes to ensure cargo safety, prevent damage to public property, and protect drivers. During the route survey, the pilot vehicle will navigate the proposed exact transport route, recording potential obstacles and dangers such as sharp curves and low bridges.
Safety devise
Depending on the size of the cargo, tractors, trailers, and/or escort vehicles may require flags and lights. This helps the visibility of other drivers on the road. Usually, red or orange flags and amber lights are used.
Oversized Freight Forwarding (ODC) requires special expertise, planning, and the right type of equipment. You need to be aware of obstacles where lack of infrastructure and other logistics flaws can create and plan project deadlines and deadlines accordingly. In addition, these special practices come with unique requirements for regulation, security protocols, compliance, documentation, and weather and time limits.
loss in odc transportation ?
Due to being extremely hard-working, even this work did not get the requisite respect.
Which vehicles are suitable for odc cargo transportation?
Till date people only talked about the odc vehicle, no one asked about the trolley. I know we mean people do not want to know the information. We like to depend on others for everything.
Due to low payment and lending, the transporters are unable to buy good vehicles, because the customers are not able to build their vehicles, they do not want to make good vehicles.
Volvo is a foreign but highly advanced truck, due to its good braking system, it has been highly successful and popular in India. After joining the eicher, they have also made it better by continuously improving it.
Who is the best ODC Transporter ?
There is a lot by name but only by work
1st – ABCC India Project Cargo Corporation
2nd or 3rd Possession :- Prime Movers
What is ODC cargo?
ODC or Over Dimensional Cargo is a cargo that protrudes outside the loading deck of the vehicle transporting the cargo, cargo that extends beyond the normal deck of the cargo (may it be 20′ or 40′ or more).
What is ODC vehicle type?
ODC stands for over dimensional cargo, which is added outside the deck of a vehicle to shift over-sized goods. If the loading platform of a vehicle is 40 feet and it requires loading 42 feet TMT bars, then ODC trailer is added to the vehicle.
What is ODC consignment?
When a consignment whose length, width and. height are such that one or more of these infringe Standard Moving Dimensions at any point during the run from start to destination, then the consignment is called an Over-dimensioned consignment (ODC). It is also known as out-of- gauge load.
What is meant by over dimensional cargo?
*Over dimensional cargo means cargo carried as single divisible unit and which exceeds the dimensional limits prescribed in Rule 93 of Central Motor Vehicle Rules, 1989 made under the Motor Vehicles Act, 1988. The railways shall not deliver the goods unless e-way bill is produced at the time of delivery.
What is ODC Cargo (Over dimensional cargo )in EWAY bill System in GST ?
details in PART B of e-Way bill. g. Over Dimensional Cargo (ODC) shall mean cargo carried as a single indivisible unit which exceeds the limits prescribed under Rule 93 of Motor Vehicles Act, 1988. ODC is that which protrudes outside the loading deck of the vehicle transporting the cargo.This type of transportation takes more time than others.
What is the difference between cargo and freight?
traditionally speaking, 'freight' is products or goods moved overland via truck or train, whereas 'cargo' refers to goods moved overseas via ocean carriers or through air providers.
If deliberate relaxation, the results will be unpredictable.
https://morth.nic.in/

: Know All About Over Dimensional Cargo ODC Overview in Indian Transportation Industry
https://lpai.gov.in/en

: Know All About Over Dimensional Cargo ODC Overview in Indian Transportation Industry