Nowadays, printing and packaging are one of the essential things in the manufacturing industry to pack goods and other products as well as transfer from one place to another without any damage. Packaging means wrapping to keep it safe from injury during transport and storage. If you want to receive first-class packaging service, you must try it with a packaging company in Delhi NCR and get full service at the best price. Therefore, it is still a more comprehensive, safer and salable product. It also helps to provide a general description of the product and promote the product in an exemplary manner. The different types of packaging are bottled liquid products and other solid products packages. With the help of this article, you will know about the packaging companies in delhi.
Related
Types of Packaging
Packaging Products
Best Packers and Movers in Delhi
Packaging Companies Growth in Delhi NCR: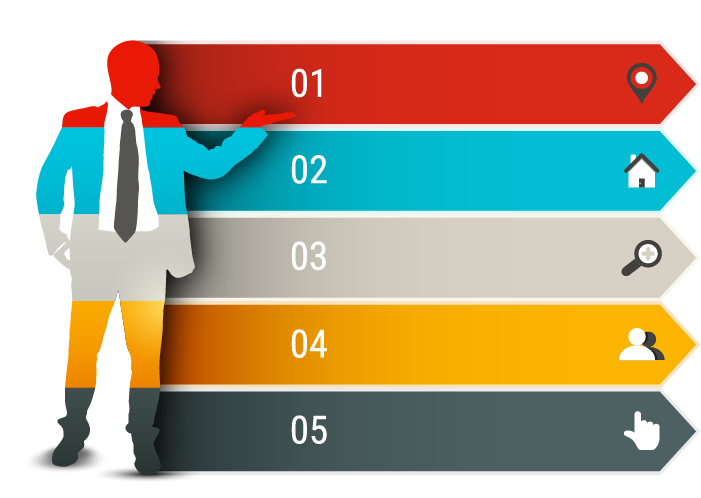 In the past few years, Delhi NCR has become a commercial centre and also it is also an ideal place for all industries to establish a business, including manufacturing. However, it was only recently that the digital age was predicted to bring an end to the Printing Packaging industry. The strange thing is the digital age has driven the printing and packaging industry to grow, which can produce work with precision, meticulousness and more quality.
Although the high standard manufacturing industry is often concerned about the presentation capabilities of the products they manufacture, but today their concerns are quite high due to the growing number of similar companies and the competition and results. This is due to the facts and reports that the packaging and printing of any product often becomes a parameter for consumers to judge the quality and types of packaging materials of the product. Therefore, every manufacturing industry is looking for companies that can provide visually appealing work. Today Printing and Packaging Company is known as one of the growing companies in Delhi and NCR region providing top quality work. All of this was made possible due to the advent of the digital age.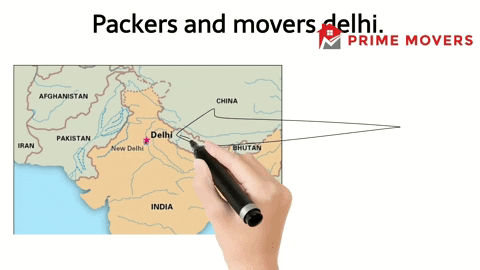 List of printing and packaging companies in Delhi NCR: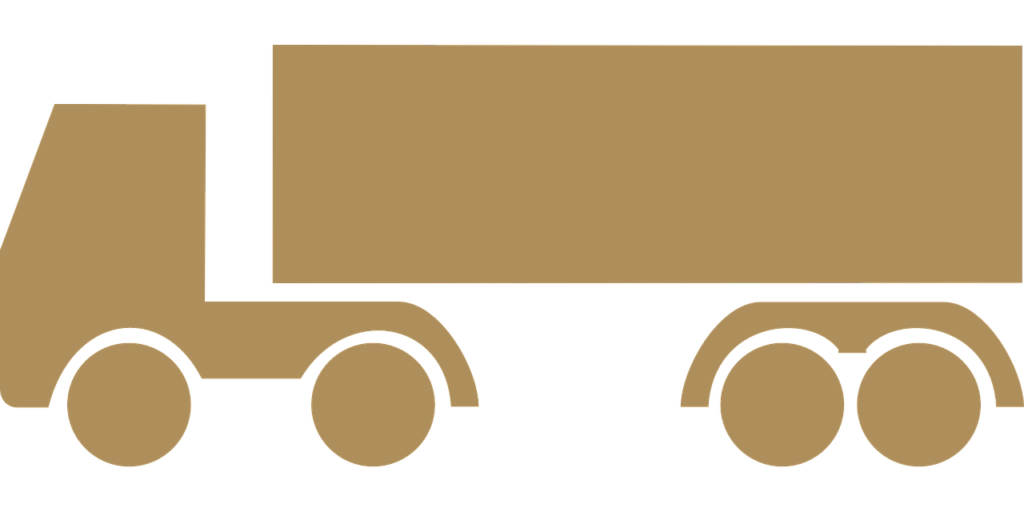 Flexible packaging has become one of the most important aspects of any packaging company. Many people prefer flexible packaging because it extends the shelf life of food products. Are you looking for a flexible packaging company in Delhi providing premium service and high-quality products? Then you should continue reading this article to know about the top 5 flexible packaging industries in delhi.
Ajanta packaging company Delhi:
Ajanta is a supplier, consultant and designer of plastic bottles, glass bottles, plastic jars, glass jars, metal containers and lids for your packaging. Their online selection of containers and lids is extensive and reasonably priced. Ajanta Packaging offers its customers the highest quality products, friendly and professional service. They offer many products online, including glass and plastic bottles, jars, lids, tubs and buckets for all your production and packaging needs. They are committed to setting the industry standard in designing, manufacturing, and supplying all packaging components.
But most importantly, they are committed to quality and service to all customers, whether they are a hobby in the home kitchen or a big food processor. They offer boxed packaged good, glass bottles, plastic bottles, jars, and more. They also sell packaging equipment and supplies such as custom labels, shrink strips, heat guns and filling machines. They also provide packaging design and decoration services for companies that need special bottles.
SSP packaging industries Pvt ltd Delhi:
S.S.P. Packaging Industries Private Limited is an unlisted private company incorporated on 05 August 2002 as a private limited company based in New Delhi, NCR. The Company engages in the business of manufacturing liquid packaging machinery such as blowing, palletizing machines, pallet remover, disassembly machines, etc. The manufacturing of packaging and wrapping machinery including machines that perform one or more functions such as filling, capping, sealing, capsule filling or labelling of containers such as bottles, cans, types of packaging boxes or bags; machines for cleaning or drying bottles, bottled and jarred packaged goods or other containers or for beverage aeration under the N.E.C machinery and equipment manufacturing department.
SS packaging industries Delhi:
SS Packaging Industry Pvt. Ltd. conjures and manufactures machines that respond to the latest technology in compliance with the most stringent requirements. SS has emerged as one of the world's leading and specialized enterprises in the production of state-of-the-art semi-automatic equipment and types of food packaging. They offer versatile, fully automatic and high-speed liquid packaging machinery. SS packaging industry manufacture machines that respond to the latest technology to the most stringent requirements. It is located in Delhi, NCR.
Worldstar packaging industry new Delhi: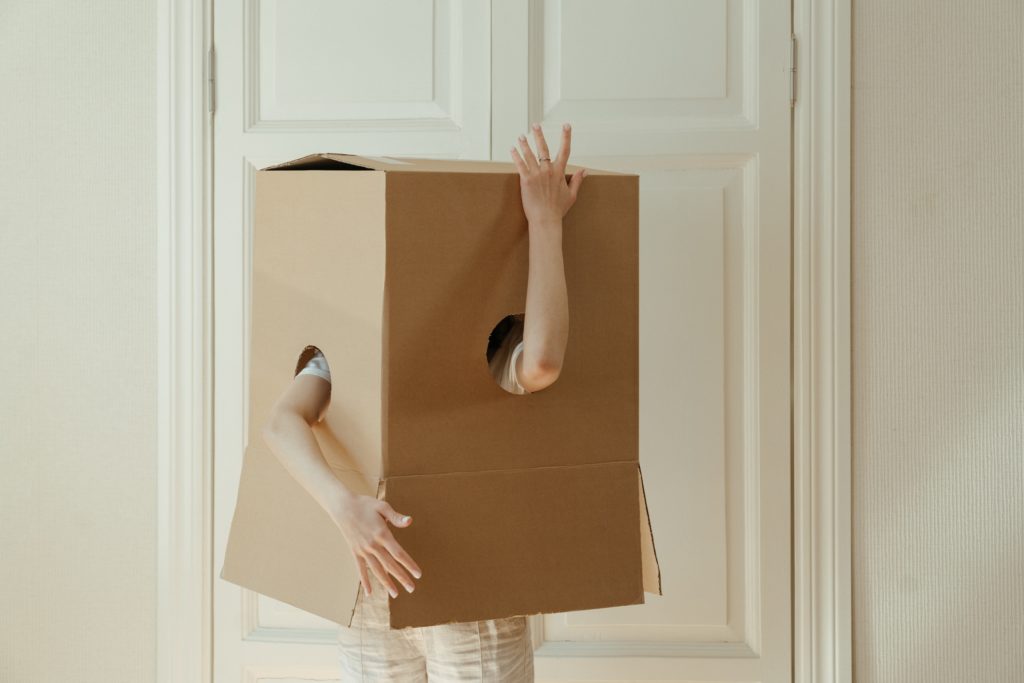 It is founded in 1998; Worldstar Packaging Industry has made a name for itself in the list of leading suppliers of different types of packaging like disposable paper cups in Delhi. It is located in Delhi and is one of the leading sellers of listed products. Worldstar Packaging Industry is on trade India verified seller list offering 250ml Double Wall Paper Cups, 200ml Printed Paper Cups, etc. You can buy bulk disposable paper cups from worldstar for best quality products and services. The product is made of 100% ITC paper with high GSM, allowing the products to be estimated in the disposable product's market. They also brand and print logos on boxes and packaging in bright colours according to the needs of the customers and their brands.
So if you are looking for something less harmless to nature and something that is readily available online and offline in their website. At worldstar, they carry the motto to promote a greener and cleaner India and make India free of plastic. So you can go to their website and choose a wide selection of disposable products.
Shanti packaging industries Delhi:
Shanti Packaging Industries, established in 2001, is one of the prominent manufacturers and suppliers of different types of packaging materials such as food and fruit packaging, protective packaging, gift boxes, corrugated boxes, jute boxes, and many more. They use premium grade raw materials in the manufacturing process to ensure compliance with the product's established norms and standards.
Shanti offer designer boxes, types of food packaging materials and cartons that are widely used by customer's safe packaging of heavy and low load products. These boxes can also be used for various festive occasions. In addition, they will offer the colourful designer boxes and Strapping Tape which designed according to the needs of the customers for storing and transporting perishable and non-perishable products. They have a team of experienced professionals who help to meet the customers' numerous demands for quality products. They can also offer customized solutions to customers according to their specific needs.
Flexible packaging industry in Delhi: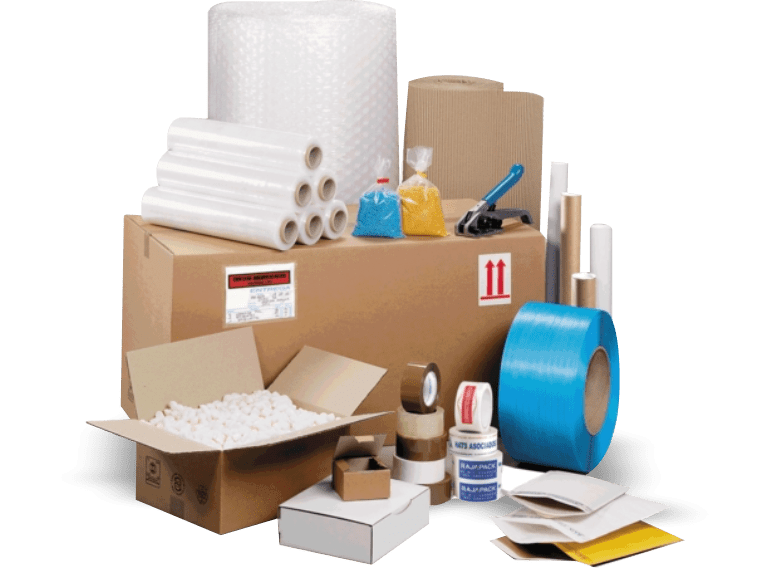 The growth in the flexible packaging industry in India is largely driven by the food and pharmaceutical packaging sector. Therefore, it is driving growth in the flexible packaging industry. Another factor that has greatly stimulated the packaging industry is the rapid growth of exports which requires superior Packaging Labeling standards for the international market. India's packaging industry is dominated by flexible plastic packaging. Lately, traditional rigid packaging users have shifted to flexible packaging from industry news sources.
The main reason for this is that flexible packaging has been found to be attractive, cost-effective, and durable. Consumer satisfaction with convenient packaging and affordable volume in laminated packaging and Wooden Box is unified. Among the top reasons for the growth of flexible packaging in Delhi is the food processing sector is the largest user of flexible packaging. The flexible packaging segment is expected to grow by more than 35% per year. The packaging industry is poised to grow rapidly, led by the increasing use of innovative packaging equipment and increasing volume in the flexible packaging market. So it is easy to conclude that the future is bright for flexible packaging in India this decade.
MNC Packaging companies Delhi: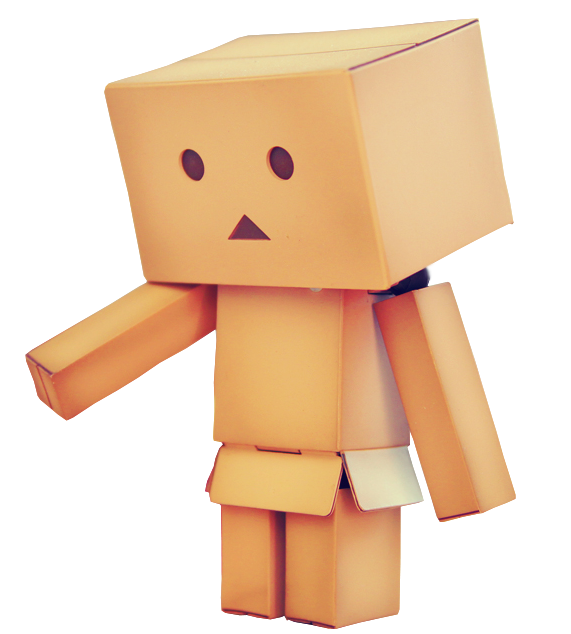 When the bigger wheels in the machine start spinning, the smaller wheels automatically gain momentum. So the MNC packaging industry has strong growth in sectors such as fast-moving consumer goods, pharmaceuticals, spirits, cosmetics, etc., which has benefited the packaging industry. Growth in consumer goods and retail is the main driver of demand for packaging.
This includes traditional rigid packaging over glass, wood, metal, etc., and flexible packaging through paper, plastic, Stretch Rap Film, metallic foil, Air Bubble Sheet etc. Flexible packaging consists of multiple layers of plastic-coated sheets. This type of packaging is easier to use and is found to be widely used in most product categories. The growth of MNC Packaging Labeling companies is driven by beverage consumption, carbonated beverages, canned food, etc. In urban areas, glass packaging continues to be driven by growth in the key traditional alcoholic beverages category. More than 80% of the packaging in India is still solid as the economy grows and Indian consumers enter their old age. The share of ready-made fl packaging is also likely to increase from 20% now.
Packaging design companies in Delhi feature and future: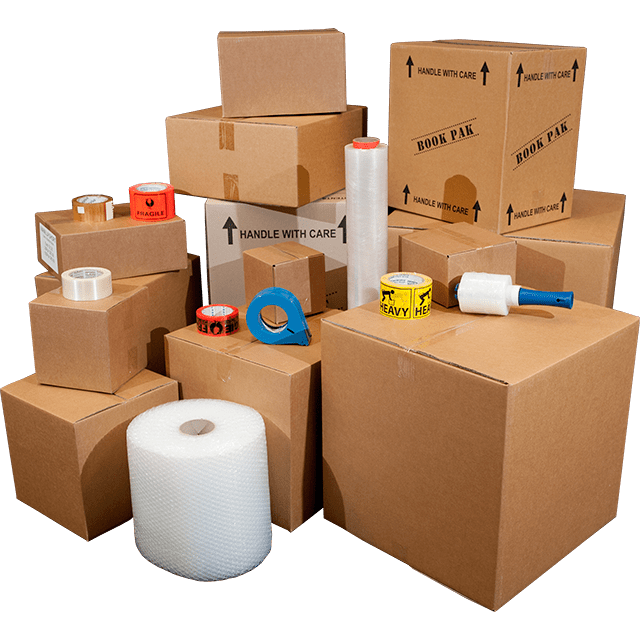 Sustainability is the biggest trend happening today within Printing Packaging. This trend will not only continue as consumers show that they are willing to pay more for eco-friendly packages. Packaging suppliers will ship packaging made from natural starch using edible or soluble plant material and algae, dishwashing detergent and the emerging trend of soluble packaging. Consumer's goods companies will eventually begin to choose materials that are truly sustainable based on material content and recycled content. Design concepts are critical to cost-effective packaging.
The future of packaging will come in all shapes and sizes. It is designed to optimize packaging for space, storage and serving size. Personalization is one of the important roles in future packaging. You will be able to personalize your products and possibly get your name on the products you purchase. Future personalization will drive consumers to buy more brands, focusing on the consumer and what they want. The corrugated box manufacturers will use 3D printing to a greater extent. Robotics in warehouses and distribution centres will speed up delivery times.
Packaging Machine Manufacturer Coordination for Automation:
Automated packaging systems use packaging machinery in different stages of the packaging process, such as Cartoon Box packing and sealing, wrapping and labeling machine and coding and fastening products. Machines can be both automatic and semi-automatic, which covers various tasks. Usually, the automated food packaging machine processes the goods much faster than manual methods. It depends on the type of automation and the number of products you want to pack. Machines can pack hundreds of items per minute. As a result, you can significantly increase productivity to save time and speed up production lines.
The labour-intensive process can be expensive but still volatile. This makes it difficult to calculate the budget required for your packaging sector and the cost of packaging per product. Packaging automation can provide two benefits, covering overly monotonous roles and keeping employees happy and fulfilling their duties. A task that is too difficult for humans to do whether it is a large event, a small, repetitive task that only takes place on the same day, or a multi-person event, the food packaging machine may be the best way to combat these issues and have an efficient process.
Jobs in the packaging industry in Delhi (Increase /decrease):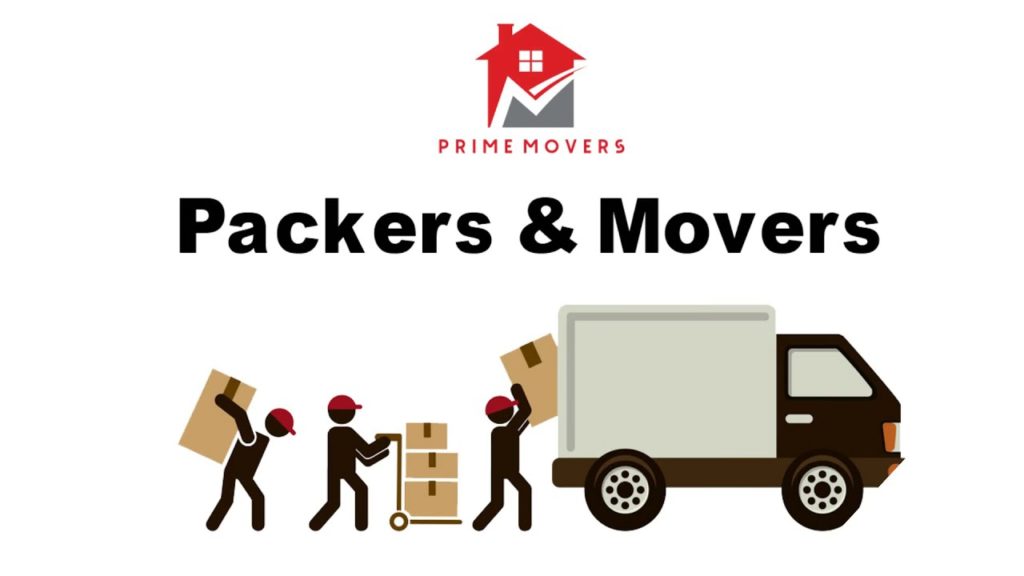 Now the packaging institute is getting a lot of attention as well. There are more than 35,000 packaging units nationwide, and most of them are unorganized and lack skilled personnel. That requires an average of 3,000 packaging professionals a year, and there is a great demand for packaging professionals around the world. Packaging specialists are highly sought after in the packaging industry and demand. And professionals must know or have access to technical knowledge of methods and materials for creating packaging.
Packaging engineer: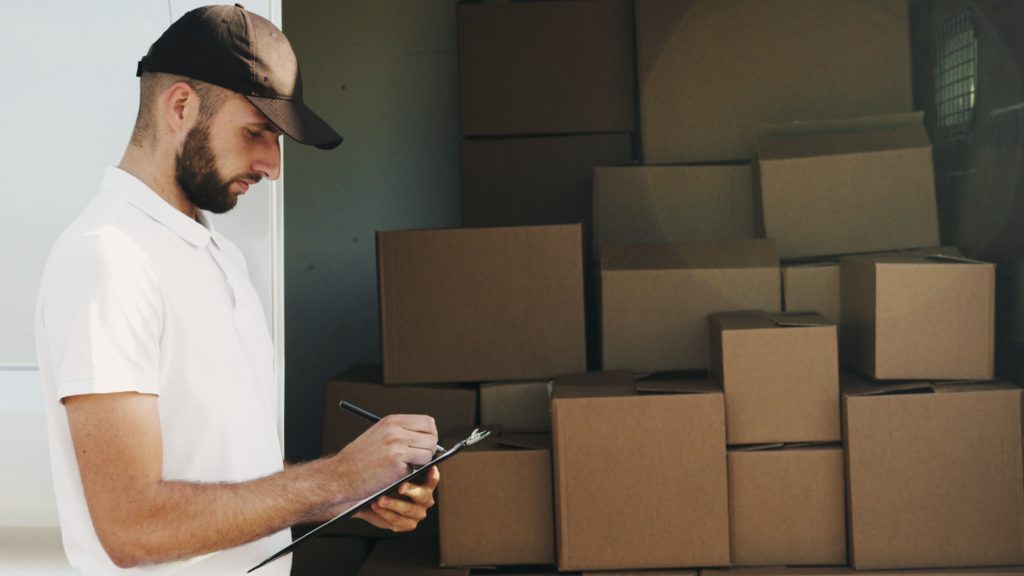 Packaging engineers are involved in all aspects of packaging production, and they should also keep an eye on design and industry trends.
Packaging designer: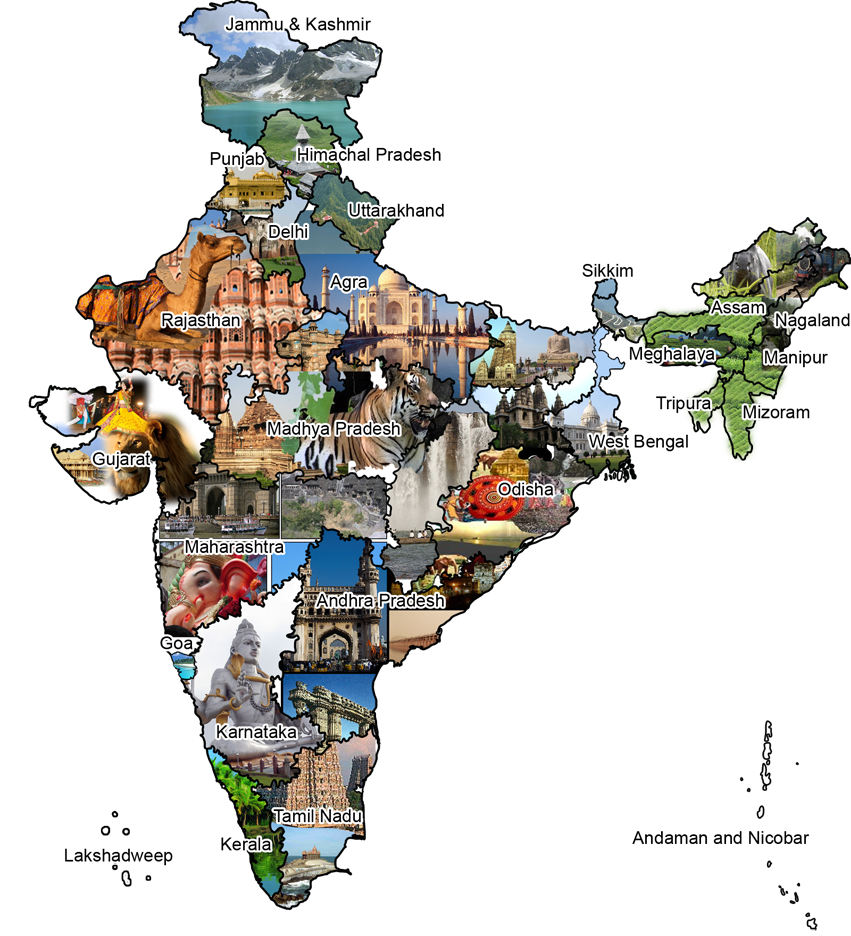 You will be responsible for designing the aesthetics of the packaging, such as colours, graphics and fonts. You may need a background as an industrial designer and will work closely with copywriters, engineers, and marketing professionals.
Consumer Behaviour Analyst: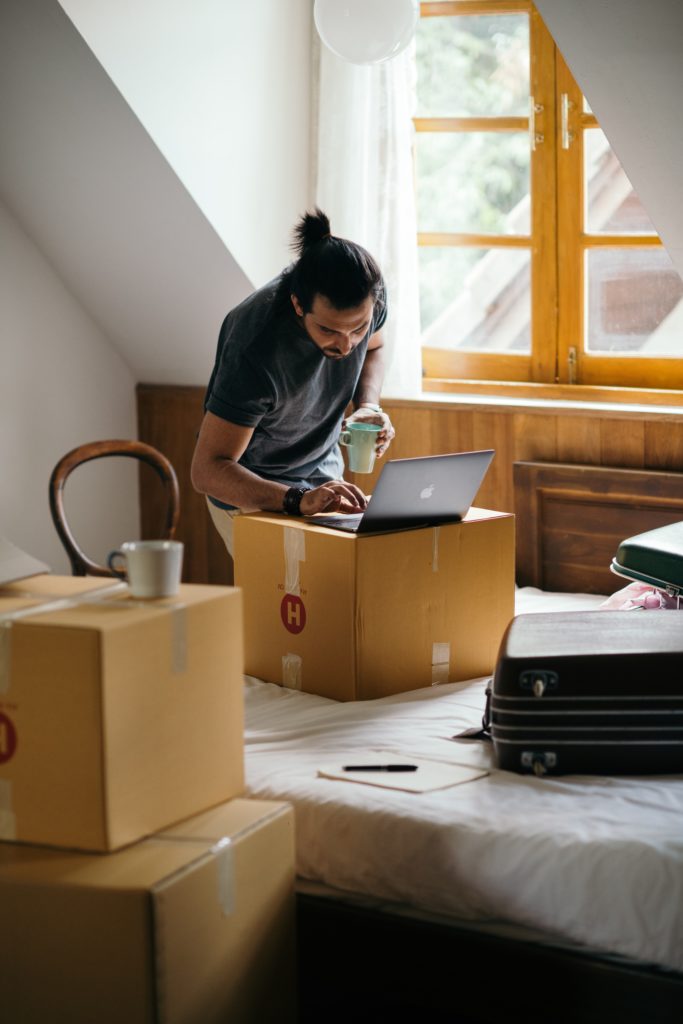 You will study market trends using group discussions, surveys, studies, and other research formats. All of this illustrates the effects that some logos or the colour of the font helps consumers remember and choose your product.
Packaging Specialist: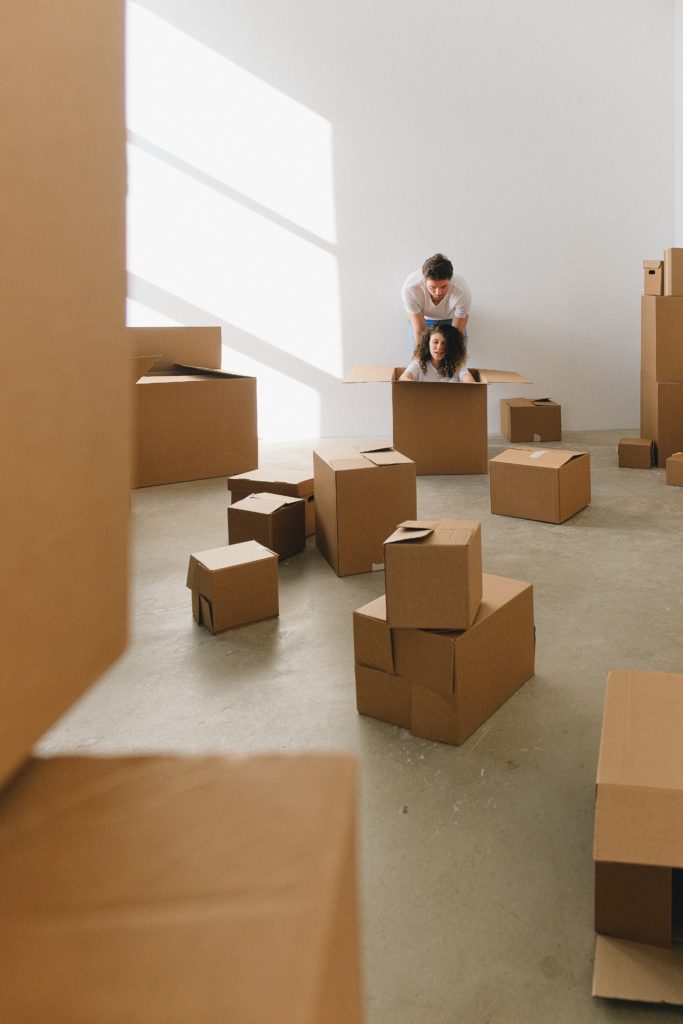 You can work as a consultant or within an organization. But you should always be an expert on materials, adhesives, labels and packaging technology.
Packaging operators: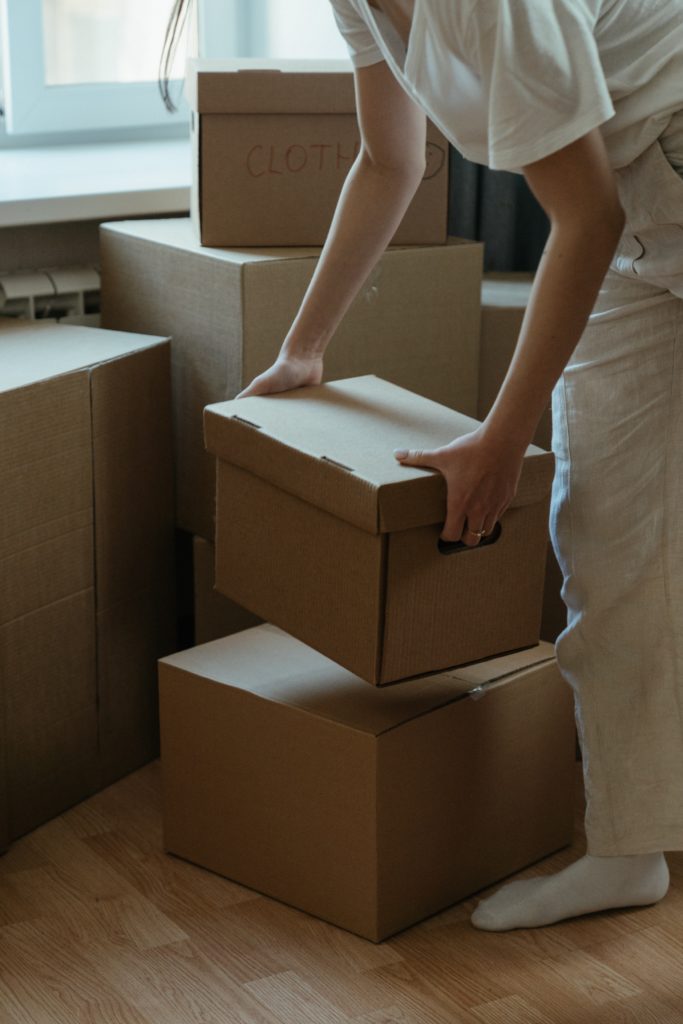 This role is for those who are more interested in packaging production than looks.
Product tester: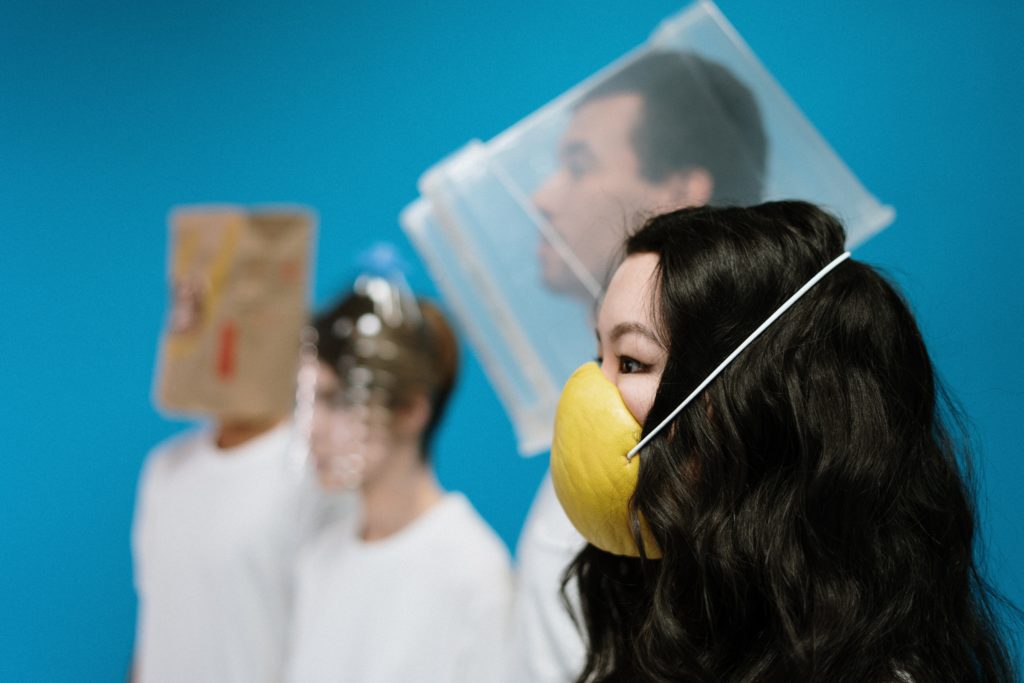 All packaging must be tested to ensure that they are of high quality and that the desired product can be contained. You will need to consider whether the overall packaging is appropriate to store the product.
Food Scientist:
You will need to evaluate and consider how the food interacts with the packaging and how it may affect the taste and shelf life of the product.
Compliance Manager: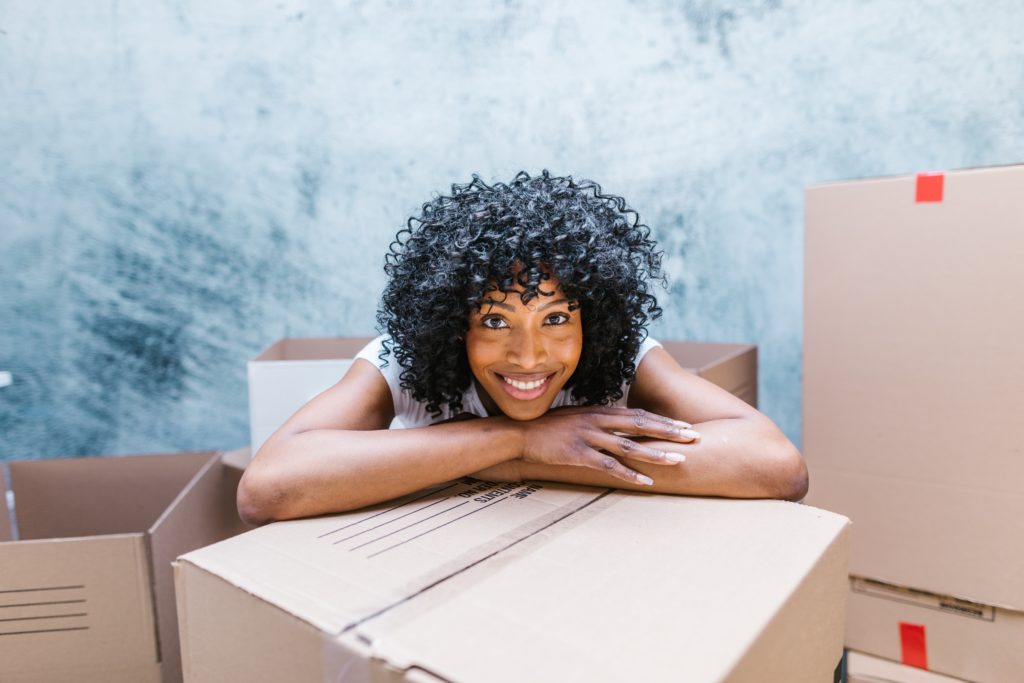 This job is for you if you enjoy legal research and are able to distinguish complex jargon. Your focus is to make sure the brand complies with regulations and laws.
Buyer Packaging: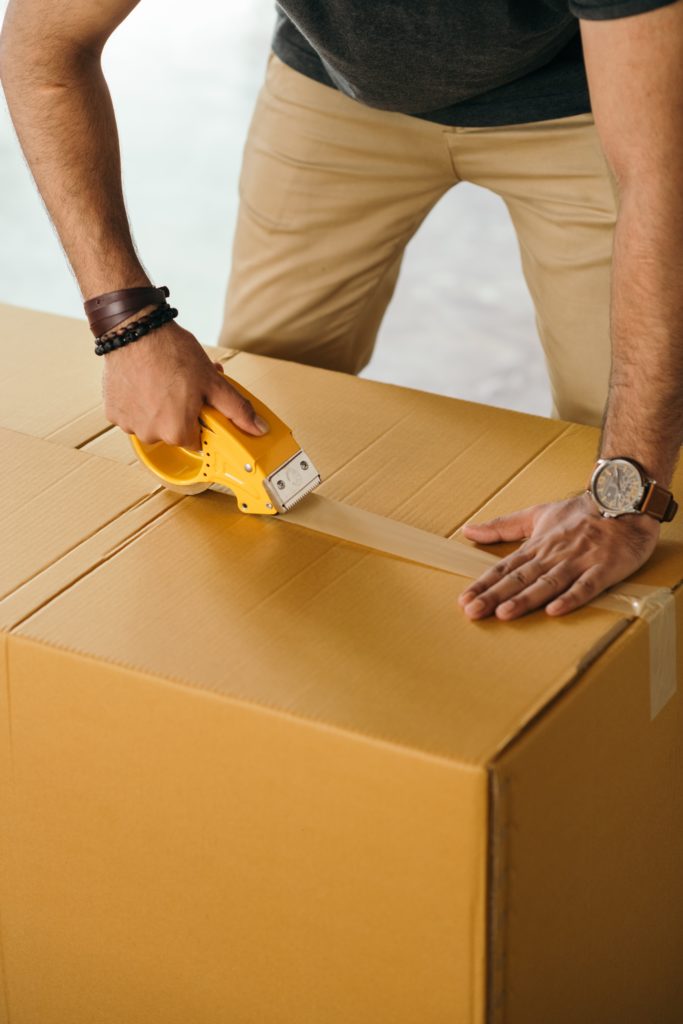 In this role, you will be responsible for ensuring that all packaging requirements, such as labels and materials, are of sufficient quality and within the company's budget.
Packaging Industry Future in Delhi V/S NCR: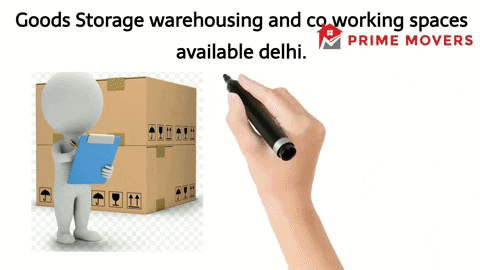 The packaging industry in India has grown exponentially in the past few years. As a result, world-class products are locally produced at a low cost. The packaging industry in Delhi is an important sector that has attracted more investors' attention in the past few years. This sector can attract long-term capital due to the growing demand. This industry has a wide investment horizon as it provides employment opportunities and attracts foreign direct investment. Most of the packers and movers prefer the best packaging companies in Delhi.
Initially, multinationals dominated the market, but now many domestic companies have gained a strong foothold in this sector. The growth of the packaging industry is quite phenomenal. Most of which are supported by small and medium-sized enterprises. This high growth is a result of the increasing population and rising literacy rate, better economic, technological advancement and innovation in product design. The lagging factor in the industry is the inconsistent power supply which negatively affects production.
Due to the growing packaging industry, there is a huge latent demand for superior packaging machinery in the Indian market. However, excessive government taxes result in higher production costs for local producers than those charged abroad, which have lower operating costs.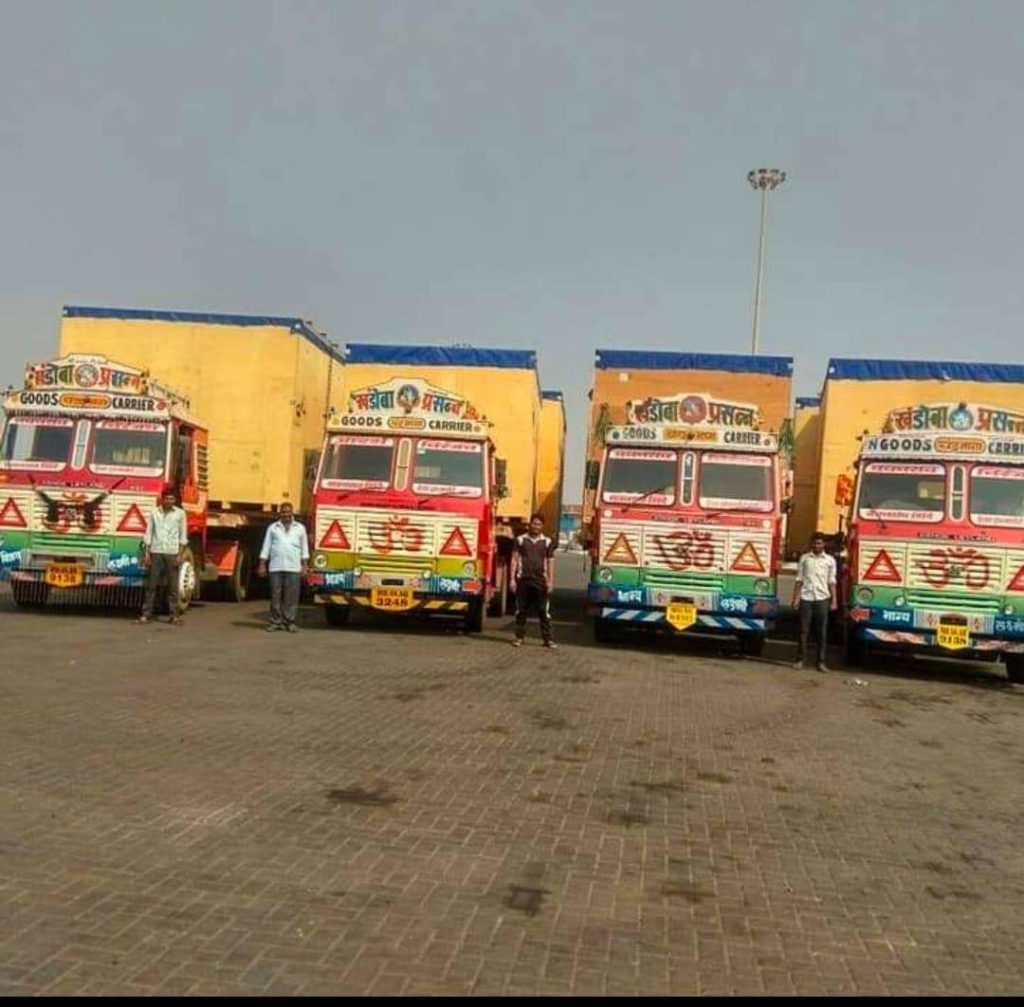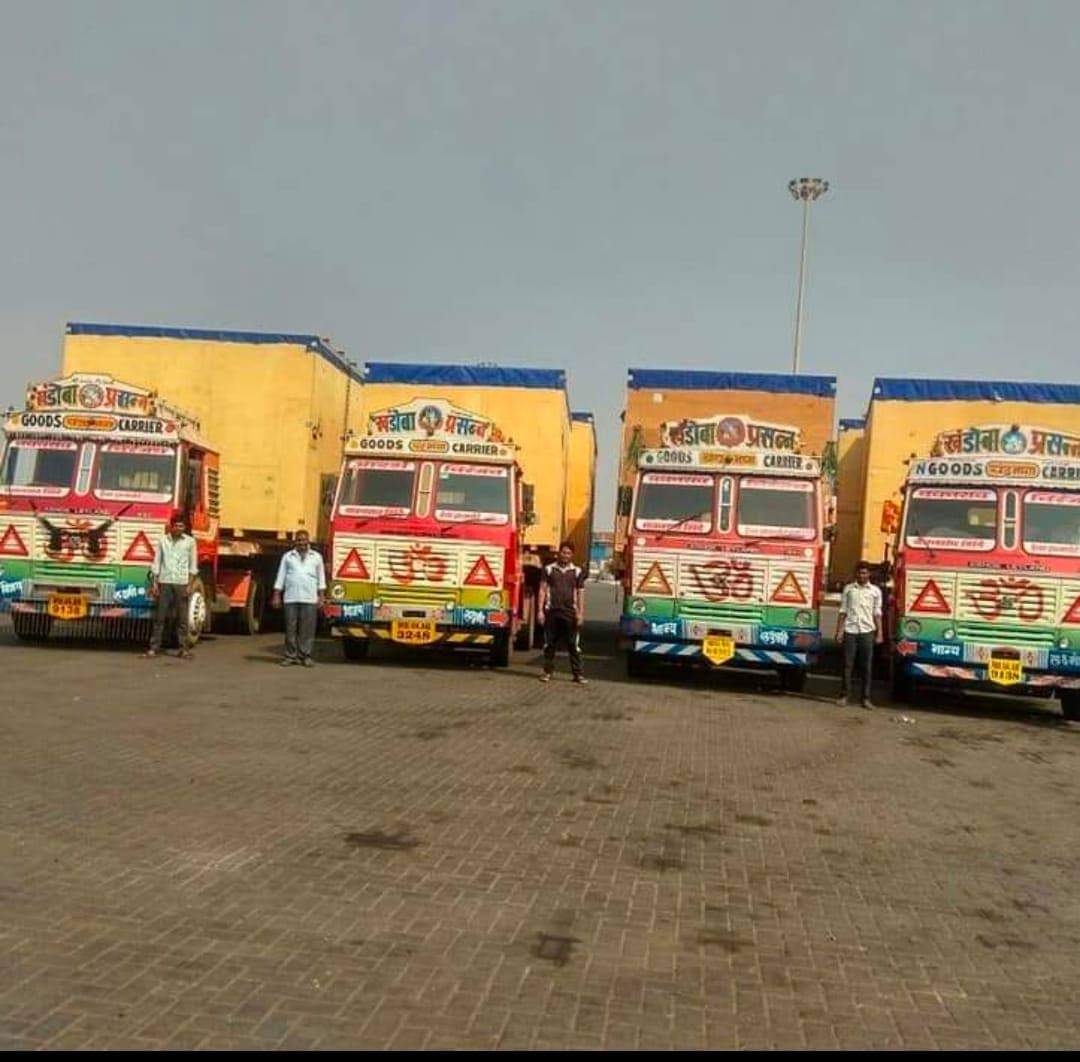 List Out Top Packaging Industries in India
Top Paper Manufacturer in India list
Top Printing and Packaging Products Manufacturer in India list
Top Packers and Movers in India List
Conclusion:
Are you looking for product packaging manufacturers in India? You can find the top packaging manufacturers list from the above discussion, which produces everything from high-end jewellery packaging to food packaging. Before choosing the packaging companies, you can research about the company details and reviews on their website. Then, choose reliable packaging companies in Delhi as per your product requirements.
Recommended :-
Public Frequently Asked Questions FAQ
Which type of industry is the packaging?
The Packaging Industry in India is segmented by Paper and Cardboard (Product type End-user industry), Glass (end-user industry), Plastic (type of material End-user industry), and Metal (type of material End-user industry).
 
Packaging is classified as which industry?
In terms of packaging materials, 55% of this sector is plastic, followed by paper and cardboard (20%) and glass (10%). Food processing was the largest consumer of packaging at 45%, followed by pharmaceuticals (25%) and personal care products (10%).
What is the packaging industry?
The packaging industry is the business sector involved in the design and manufacture of packaging products. Packaging includes everything from shelves to crates used in transit to protect items on the go.
How to start the packaging industry in India?
Step 1: Create a Business Plan 
Step 2: Buy the device
Step 3: Register your business
Step 4: FSSAI Registration
How to set up the packaging industry?
Complete your packaging specifications based on your product offering. Do thorough research to understand what type of packaging is best for your product.
Take enough time to research and study the packaging options closely.
Why is attractive packaging important to a company?
It is important in retail. The right packaging design can catch the eye of the consumer and make the product stand out from the shelf of competitors. Product packaging is seen as one of the best marketing tools to communicate and convince customers directly.
How can companies reduce packaging waste?
Using recycled and reusable materials
Professional pack
Using sustainable raw materials
led industrial shredder
Seek biodegradable packaging
Use stretch wrap for safe packaging.
train your staff
Use a suitable loose filling.
How to start a packaging company?
First, create a business plan.
After planning a business, choose your business location.
After choosing the location of your business, achieve a business license
Once you have received your business license, you can provide the necessary initial device security.
After following these steps, you will be able to start your own packaging company.
 
Which is the best wooden box packaging product manufacturer in Delhi ?
List Out Top Best Wooden Boxes Packaging Product Manufacturer in Delhi
Prime Movers
Address :- Raj Singh Complex Udaybhan Yadav Building Opp Kapas Hera Delhi 110097
Email :[email protected]
Contact No :- +919405410002
Whatsap and Telegram :- +919405410002
Website :- www.cargoo.in
Pan No :- BEUPK3300Q
GST NO :- 27BEUPK3300Q1ZY (For Ewaybill)
Wooden Pack
5 DSIDC Okhla Industrial Area Phase-1 New Delhi 110020 New Delhi Delhi India 110020
Pio Pax Pvt. Ltd
Tanwar chowk gali no 9 plot no 282 kh no 46 Netaji Subhash Vihar Industrial Area Netaji Subhash Vihar Tikri Kalan Delhi 110041
Vijay Packing
B-22 Aman Puri Najafgarh Road Nangloi Delhi 110041 (India)
S. K. Jindal & Co
863/e G.t Road Opposite Shahdara Thana Shahdara Delhi 110032 India
Which is the best (cartoon) corrugated boxes packaging product manufacturer in Delhi ?
List Out Top Best Cartoon Boxes Packaging Product Manufacturer in Delhi
Aaradhya Enterprises
D-49 Nanhey Park Matiala near Balaji Cable Uttam Nagar Delhi 110059
M. K. Packaging
B-68/2 B Naraina Industrial Area New Delhi – 110028 Delhi India
Shri Sai Printer
I-393 Sector 4 Bawana Industrial Area Near CNG Pump New Delhi-110039
Kapco Packaging
B-18 Pushpanjali Enclave Pitam Pura Delhi – 110034 (India)
Bmk Packaging Solution
Pandit Mohalla Rangpuri Milakpur Kohi Rangpuri Rangpuri New Delhi Delhi 110037
Which is the best container bottle box packaging product manufacturer in Delhi ?
List Out Top Best Plastic Bottle Container and Jar Packaging Product manufacturer in Delhi NCR for Pharma and Food Processing Packaging Industry
Tirupati Plastics
C- 554, DSIIDC, Narela, Delhi – 110040, India
Saksham Container
A-3/122 Paschim Vihar,New Delhi – 110063 India
National Bottle House
WZ 3 Basai Darapur Moti Nagar Industrial Area Bali Nagar Delhi – 110015 India
Glow Packaging PVT LTD
68 FIE Patparganj Industrial Estate New Delhi – 110 092
Avon Plastic
F 1728 DSIIDC Industrial Area Narela Delhi 110040 India
Which is the best Paperboard boxes packaging product manufacturer in Delhi ?
List Out Paperboard boxes Packaging Product Manufacturer in Delhi
Anil Box Factory
Plot No. A-6 Naraina Industrial Area Phase 1 (Opposite PVR Cinema) New Delhi – 110028, India
Pooja Box Maker
L 42 Delhi 110052 SHASTRI NAGAR New Delhi – 110052, Delhi, India
Packman Packaging
3/95 Karan Street Vishwas Nagar Delhi – 110032 INDIA
Hello Polymer (India) Private Limited
Plot No. 9 Tilak Nagar Industrial Area Behind Subhash Nagar Metro Station New Delhi – 110018 Delhi India
Anant Printech
A 8 DSIDC COMPLEX JHILMIL INDUSTRIAL AREA Delhi – 110032 India
Indo Omakase Private Limited
BLOCK C PLOT NO 172 PHASE I NARAINA INDUSTRIAL AREA NEW DELHI South West Delhi 110028

Which is the best Polybags packaging product manufacturer in Delhi ?
List Out Polybags Packaging Product Manufacturer in Delhi
Rayna Enterprises
158/2, Veer Nagar Jain Colony Delhi – 110007 India
SS Plastopack Industries
F-1856 DSIDC Narela Industrial Area New Delhi – 110040 Delhi
Nandu Packaging
D-4/2 Okhla Industrial Area Phase-II Delhi – 110020 India
D. S. Packaging
J- 255 Pocket P Sector 3 DSIDC Pitampura Delhi – 110039
Mayank Plastics
F- 25 Kamla Nagar Kohlapur Road Behind Bata Showroom New Delhi – 110007
Paras Poly-N-Print
K-120 Sector 2 Bawana Industrial Area Delhi – 110039
International Packaging Industries
CB 229-D Industrial Area Ring Road NarainaNew Delhi – 110028 Delhi
Which is the best Thermocol packaging product manufacturer in Delhi ?
List Out Thermocol Packaging Product Manufacturer in Delhi NCR
B Thermo Packing
65A Shahzada Bagh Area daya Basti, Delhi-110035 India
Perfect Themrocool
B No. K-110 L-75 Sector -2 Bawana Delhi – 110039 India
Aman Themrocool Packaging
B No J-33 Sector -1 Bawana Industrial Area Delhi 110039 India
Yashika Foam
8/30 Industrial Area Kirti Nagar New Delhi India 110015
Sachdeva Packaging
J – 71 Sector 3 Bawana New Delhi 110039 Delhi India
Which is the best packaging machine manufacturing companies in Delhi ?
List Out top best packaging machinery manufacturer companies in Delhi
Unitek Packaging Systems Private Limited
23 Okhla Industrial Area New Delhi 110020 Delhi India
Kanishk Intertrade
399 A Chirag Delhi Chirag Dilli New Delhi 110017 Delhi India
Jeet Machine Tools Corporation
48 Ajmeri Gate Shardhanand Marg Old Delhi New Delhi 110006
Vivpack Packaging Pvt Ltd
Plot No. B-164 Sector 2 DSIDC Bawana Industrial Area New Delhi 110039 Delhi India
Sunpack Solutions Pvt. Ltd
Block-C-24 S/F Mohan Garden Uttam Nagar Delhi-110059
Which is the best packaging design companies in Delhi ?
List Out Top Best packaging design companies in Delhi
Coffee & Creative
B – 301 Basement Saraswati Vihar Outer Ring Road Pitampura
New Delhi 110034
Be Foundation
F7 Green Park Extension Delhi India 110016
Graphics Merlin Studio Pvt. Ltd
GMS Tower A 82-83 Dwarka Mor Near: Sewak Park New Delhi-110059
Dezmark Communications
AD Block 46A Ground Floor Pitampura Delhi 110034 India
Brand ING Monk
Lower Ground Floor M-177 Greater Kailash 2 New Delhi India Pincode 110048
Which is the best Aluminum packaging product manufacturer companies in Delhi ?
Aluminum Pouch Foil Containers Packaging Products Manufacturer in Delhi
Global Packaging Solutions
A-50/5 Mayapuri Industrial Area Phase 1 New Delhi – 110064 Delhi India
MK Foils PVT LTD
A-5/24 Mianwali Nagar Paschim Vihar New Delhi 110087 India
As Food Packaging Greendale
30 Ground Floor MOTIA KHAN Near Jhandewalan Metro Station Motia Khan Delhi New Delhi – 110055 Delhi India
Chandrodaya Packaging
Z-783 Street No. 4 Libaspur Delhi 110042 India
Shiva Food Packaging
Local Shopping Centre Oberai House 2 North West Karampura New Delhi – 110015 Delhi India
To what extent is automation in the packaging business right, appropriate and useful?
The never-ending packaging business is a useful and essential business for every industry in every enterprise. For continuous supply, the need for its automation is necessary at present, but if it is excessive, there is a possibility of harm to human social public economic environment interest and future .