There are many companies in Mumbai, India, that are involved in manufacturing various packaging products. These companies are called packaging companies for industrial sectors such as packaging, foil, Cartoon Box, drums, and many other packaging products. Packaging is an essential part of industrial activities. This is because packaging increases the quality and life of products such as electronic products, industrial machinery, pharmaceuticals, food products, vegetable oils, fruits, vegetables, etc. Moreover, the packaging industries in mumbai are also necessary for the export of products abroad and increased exports, so the packaging industry is also growing steadily.
Related
Types of Packaging
Packaging Products
Best Packers and Movers in Mumbai
Types of Packaging Companies in Mumbai:
While looking for the packaging companies for your product, you will find many types of packaging companies. It is essential to know how these packaging companies differ to some extent, so you understand each type's advantages. The two most common types of packaging companies are: manufacturers (they make and sell packaging) and brokers (they only resell packaging), and both of these types can be used as a category that includes the type of packaging companies. Some of the different types of packaging companies in Mumbai are given by,
Food packaging:
Food packaging is probably one of the most important factors in the food industry because it has to be the perfect combination of functionality and aesthetic needs. The types of food packaging must be beautiful, easy to handle, durable, safe, and compatible with refrigeration according to consumer storage needs. It remains protected from contamination from oxygen, or other harmful environmental factors, remains dry in wet, cold, and frigid environments, and has a weather-resistant cover that closes throughout the temperature range. The food packaging companies understand that food packaging is essential for protecting edible items from environmental, storage, logistical conditions. All food packaging solutions are supplied using the finest quality raw materials with consultation from industry research experts. In addition to quality and innovation planning, Packaging solutions also offer the most competitive prices.
Pharma:
Pharma Packaging Solutions is a turnkey contract pharmaceutical packaging company. It offers blister packaging, bottling, collapsible box manufacturing, assembling, bottling/tube filling, and intravenous labeling, as well as repackaging. These services are available to pharmaceutical companies of all types, from specialty to generic. From multinational corporations to the United States and from branded to Over Counter (OTC), if you need high volume packaging, can they provide Even if you are a retail pharmacy.
Plastic:
Plastic is the most widely used packaging materials. It is lightweight and has a beautiful shape. It has excellent protective properties and is very economical. Plastic packaging is one of the most important factors in protecting food from spoilage. Food waste has a significantly higher impact on the environment, especially in the form of a carbon footprint. Plastic packaging allows food to travel further. So packers and movers are preferred the plastic packaging for their firms. As well as helping deliver food around the global economy, liquids, gels, powders, off-season fruits, and other specialty items.
There are different types of plastics that have different functional properties, such as being food safe, Flexible, transparent, opaque, and resistant to chemicals and heat. As a result, plastic is an ideal packaging material for a variety of modern needs. Without plastic packaging to meet these needs, it has become difficult to transport and use the wide variety of products that people rely on each day.
Paper product: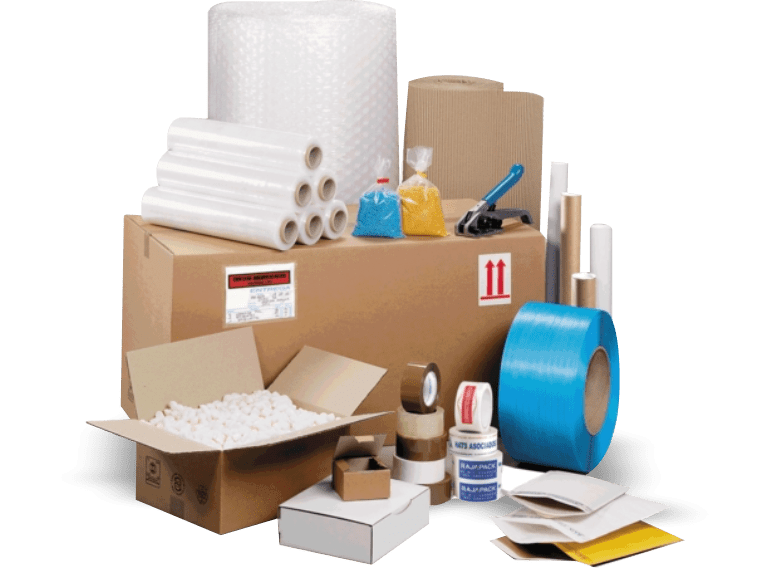 Paper packaging products such as cardboard, cardboard, shipping sacks and paper bags are made from renewable resources. Paper packaging is widely used by manufacturers as it allows users to get convenient storage and practical packaging that is attractive and easy to carry. Additionally, the different types of packaging are manufactured in all shapes and sizes using recycled materials. This type of packaging is therefore particularly environmentally safe. Paper packaging can be reused in a variety of ways, such as wrapping paper, fibreboard, and paper sacks. In addition, the improved paper bags allow dry food to be stored on the shelves. It helps protect both food and shelves.
Wooden: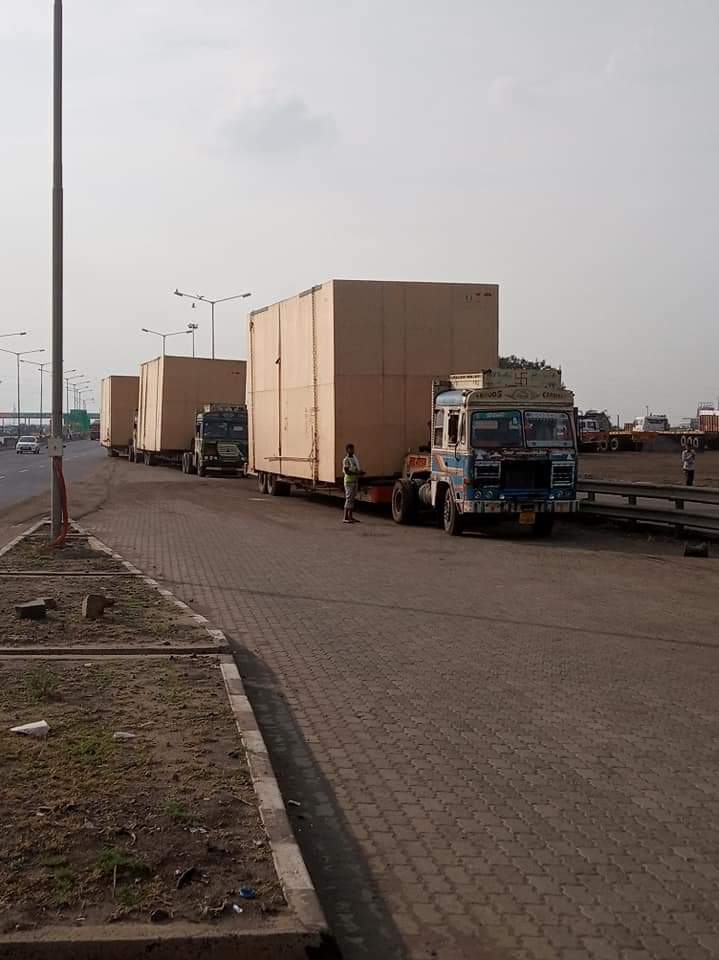 Wood is sustainable and natural types of packaging materials that allow it to use in countless ways. And it offers economic, environmental, and social advantages over other materials. However, the different types of packaging materials have to be regulated. Therefore, it shall be ensured that all types of timber used for export are suitable and in accordance with the established regulations. It must also be taken into account that the treatment received by the wood must be sufficient. Wooden Box is used for packing, transporting, handling, preserving, presenting and providing, and adding value to the following products and food sectors like fruits and vegetables.
MNC Packaging companies in Mumbai: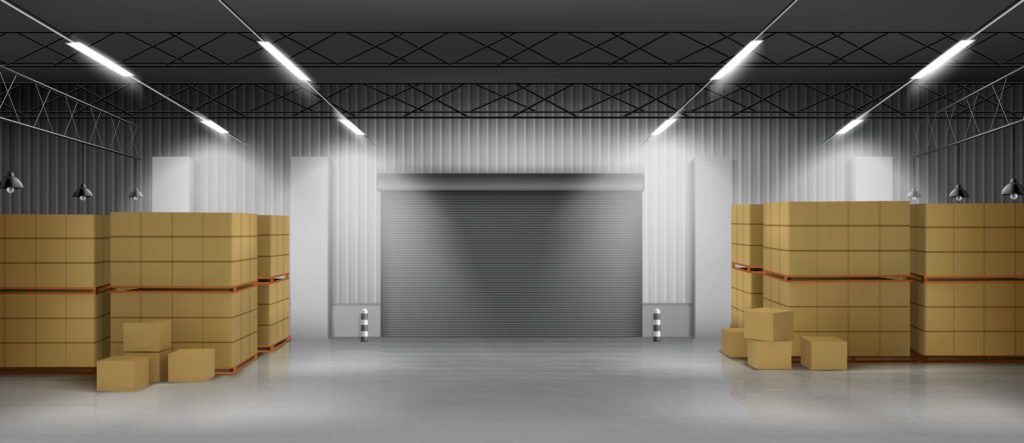 There are many MNC packaging companies entering the industry to take advantage of. "Brand communication" and "consumer engagement," so packaging design can be a profitable business. Here are some facts related to the packaging industry are given by,
The truth about the packaging industry: Many entrepreneurs have learned that packaging has a more significant impact on sales. Developing durable and satisfying products is one thing. But the packaging is easily noticeable. Therefore, the packaging industry influences the decision of the buyer to a significant extent.
The cornerstone of packaging design: Simplicity and ease of comprehension are the factors that contribute to good packaging design. Logos and branding affixed to the product should be easily visible and not confusing. In addition, the product description indicated on the packaging makes the product more reliable and reliable in the eyes of the consumer.
Packaging acts as a complement to the product: According to marketers, the packaging is "Quiet salespeople" Brands with unique packaging styles gain more credibility and popularity than other brands.
Packaging design companies in Mumbai feature and future: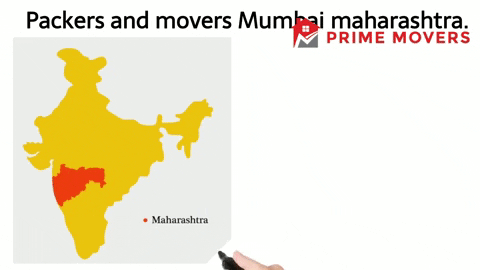 For a successful brand, there is no secret that the packaging of a product is as important as it is. So flexible packaging companies have worked tirelessly with engineers to push the envelope packaging forward. And while finding the perfect design is essential to attracting the attention of customers.
Colours have a strong psychological effect and can draw attention to your product. It is well known that colour is an essential part of the packaging. Because these colours unconsciously reflect the personality of the brand.
Visuals & Mascots help to connect with brands and create high recall values. Mascots are easily correlated from all age groups.
Typography is another powerful part of a brand's identity. The typography design represents the value of your brand. Brands use bold fonts and serifs to grab attention. Because it is clean, simple, and easy to read, as mentioned above. Fonts have different meanings too.
The packaging is designed to grab the consumer's attention and be easily visible on the shelf. The format of the packaging largely depends on the product.
List out Verified best packaging box manufacturer companies Mumbai in Maharashtra: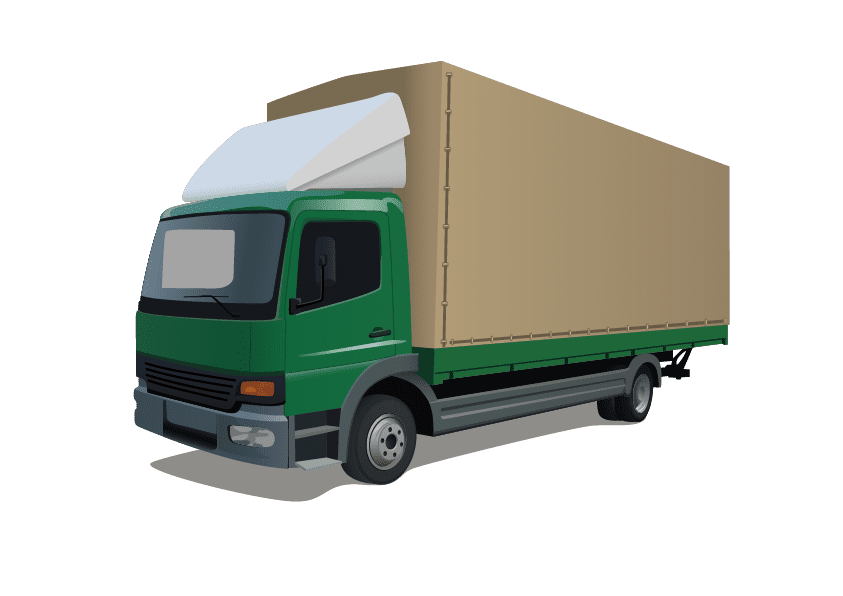 Rainbow packaging
Rainbow packaging is one of the leading companies in the packaging industry headquartered in Mumbai. This packaging industry provides the types of food packaging materials and beverages, pharmaceutical, medical devices, household items and personal items, and other products. Rainbow Packaging, established in 1996, is known for manufacturing. They can offer non-woven bags, paper bags, jute bags, Air Bubble Sheet, and much more. They manufacture products in accordance with national standards and quality standards using high-quality raw materials. Customers widely appreciate these due to their durability, credibility, moisture resistance, and dimensional accuracy. Their bags are available in a variety of sizes, shapes, designs, and colours at market-leading prices. They also offer Printing Packaging services. They also plant many trees in the environment for cleanliness and freshness.
Sapco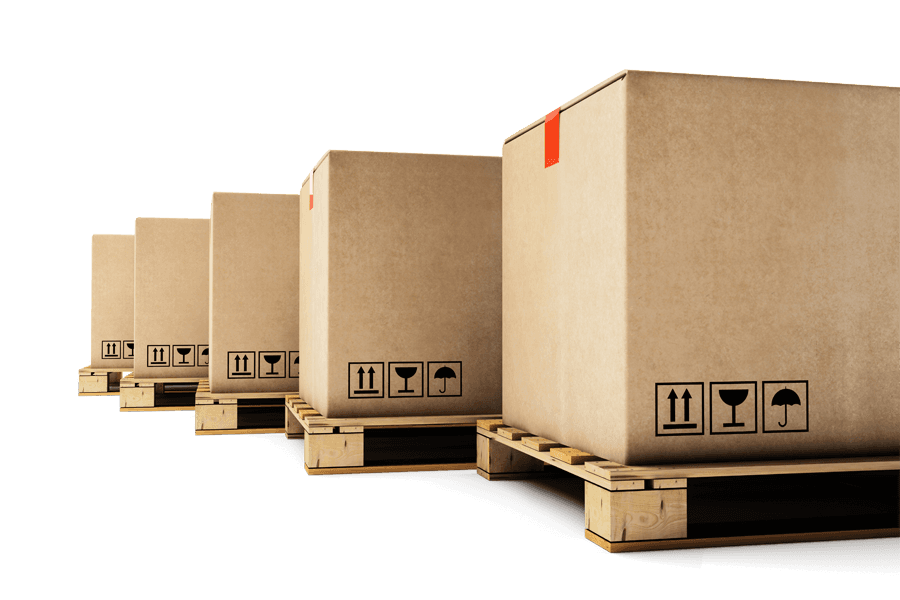 Shree Arun Packaging Company Pvt Ltd. (SAPCO) — A Mumbai-based packaging company has a place in the Household Services catalogue. This company has an average rating of 4 visitors to NiceLocal and is based in Mumbai. SAPCO specializes in metpet, plastic, and kraft Paper or board conversions. They regularly provide services to well-known companies in the field of pharmaceuticals, consumer products, food and beverages, ice cream and cold storage, aluminium foil, food supplements, tobacco, electronics, mobile phones and power banks, liquor, clothing, engineering, toys, Strapping Tape, stationery, perfume, and Cosmetics, Direct to Consumer (D2C) and E – Commercial Packaging.
With over 50 years of experience, SAPCO has earned a reputation for delivering new, tough jobs with today's facilities. SAPCO is one of the leading printing and packaging companies for bottled and jarred packaged goods as a supplier of high-quality printed packaging boxes used in various industries. They serve the domestic market and export to countries all over the world.

TCPL
TCPL Packaging Limited is one of India's largest folding boxed packaged goods manufacturers and one of the largest processed cardboard manufacturers in the country. TCPL is also an innovative player in the Indian flexible packaging industry. TCPLs produce types of packaging boxes like folded boxes, blanks, and printed exteriors. Litho lamination, plastic boxes, blister packs, Stretch Rap Film, and shelf packaging TCPL also manufactures printed laminated, sleeve, and wrap labels. TCPL serves customers in the tobacco, liquor, food and beverage industries, Consumer goods, pharmaceuticals, and other industries. TCPL is headquartered in Mumbai and has marketing offices across India to serve clients across the country and around the world.
Ambest Prints PVT LTD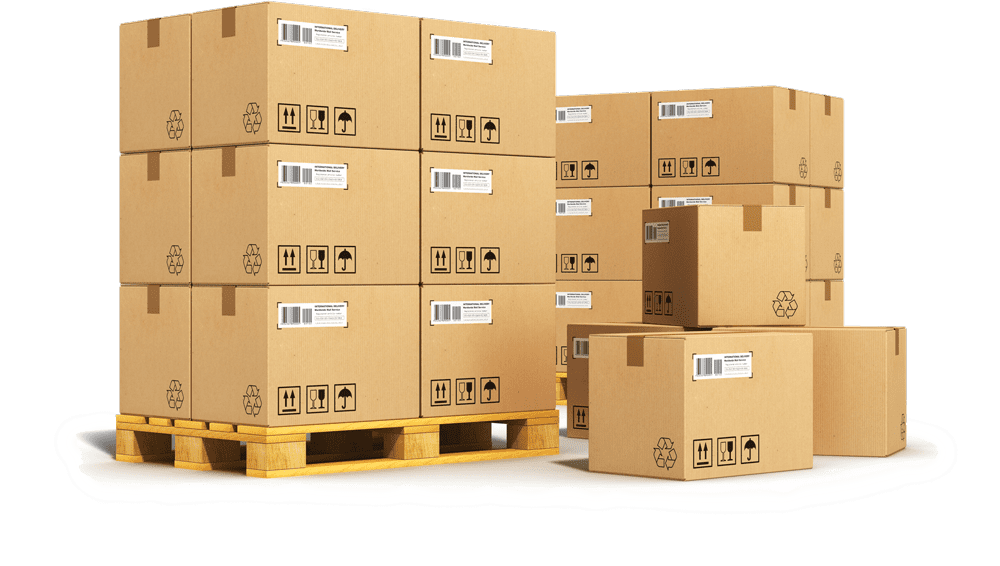 At Ambest Prints, the leading printing and packaging solutions company in Mumbai. They are also known for box packaging and corrugated box manufacturers in Mumbai. They have high-tech printing equipment and machines and a team of experts to provide you with efficient printing and packaging services. Ambest Prints Private Limited (APPL) was established in 2004 with the high intention of providing you with high-end printing solutions. APPL, based in Vasai, is one of Mumbai's leading commercial printing service providers. Today, APPL is the preferred printer of customers who are looking for advanced printing results. They are known for consistently producing high-quality print and digital facilities. For over 18 years, they have been proud to serve India's most admired organizations.
Parkson Packaging
Parksons is one of the largest manufacturers of high-quality folding boxes working with customers in a wide range of industries. With more than fifty years of experience in the Packaging Labeling industry, Parksons combines technical expertise with market insights to deliver customized solutions based on customer needs. They engage with brand owners early on in the development process to understand their specific needs and collaborate with them to create a suite of products that stand out on the shelf and shape the consumer experience. Parksons culture is driven by a commitment to customer satisfaction.
Packaging Machine Manufacturer Coordination for Automation:
Safety regulations: In recent years, the number of workers involved in accidents around food packaging machine has increased dramatically. Reported injuries often result in cuts and cuts from the film cutter.
Instill key features in motion control products: Motion packaging machines should be added to ensure complete coordination between all decentralized drives and automatic adjustments to create variability in the product.
Additional features to ensure safety while increasing mobility: Programmable logic controllers are a great way to add movement to any food packaging machine by automating the work at the same time.
Install light curtains: Many times, employees have to work near automated packaging machines with moving parts. A light curtain is an optoelectronic sensor that detects the existence of an entity within a specific field.
Jobs in the packaging industry in mumbai (Increase /decrease):
The Packaging Labeling industry remains stable despite economic ups and downs as there is always a demand for packaging. Think about how the number of online purchases has grown over the years. The packaging design and development aspect of the industry requires graphic designers, marketing specialists, food scientists, and packaging design engineers. Manufacturing needs packaging engineers who design and develop packaging machinery. Assembly and manufacturing technicians build machines, and service technicians install, train, and maintain equipment at customer sites.
Packaging Industry Future in Mumbai V/S Navi Mumbai: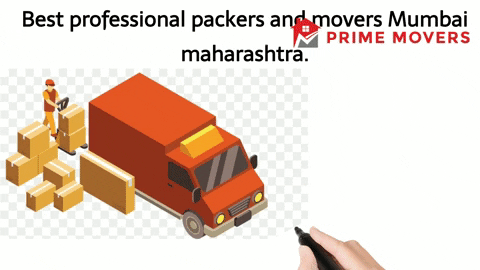 The Printing Packaging industry plays an essential role in adding value to various manufacturing sectors such as agriculture, pharmaceuticals, retail, FMCG, etc. The market is growing due to strong demand from the food and pharmaceutical industries. The paper packaging market accounts for more than 30% of the overall packaging market share and dominate other packaging domains.
Finally, with changing consumer preferences, the packaging industry faces many challenges. But by using advanced technologies such as aseptic packaging, retort packaging, biodegradable packaging, etc., to extend the shelf life of food products. The industry is thus stable on the runway. Therefore, the packaging industry will see further growth.
List Out Top Packaging Industries in India
Top Paper Manufacturer in India list
Top Printing and Packaging Products Manufacturer in India list
Top Packers and Movers in India List
Conclusion: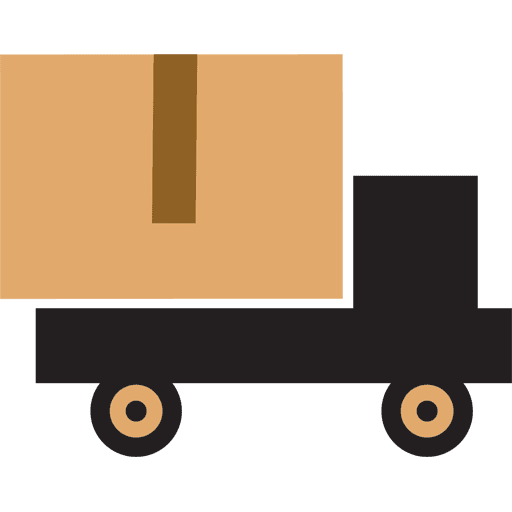 If you are looking for the best packaging company, there are many packaging companies in Mumbai. The task of choosing a packaging company can sometimes become difficult. Therefore, you can find the most flexible packaging companies in Mumbai from the above discussion. You can easily choose one of them to ensure the best quality and reliability.
Recommended :-
Public Frequently Asked Questions FAQ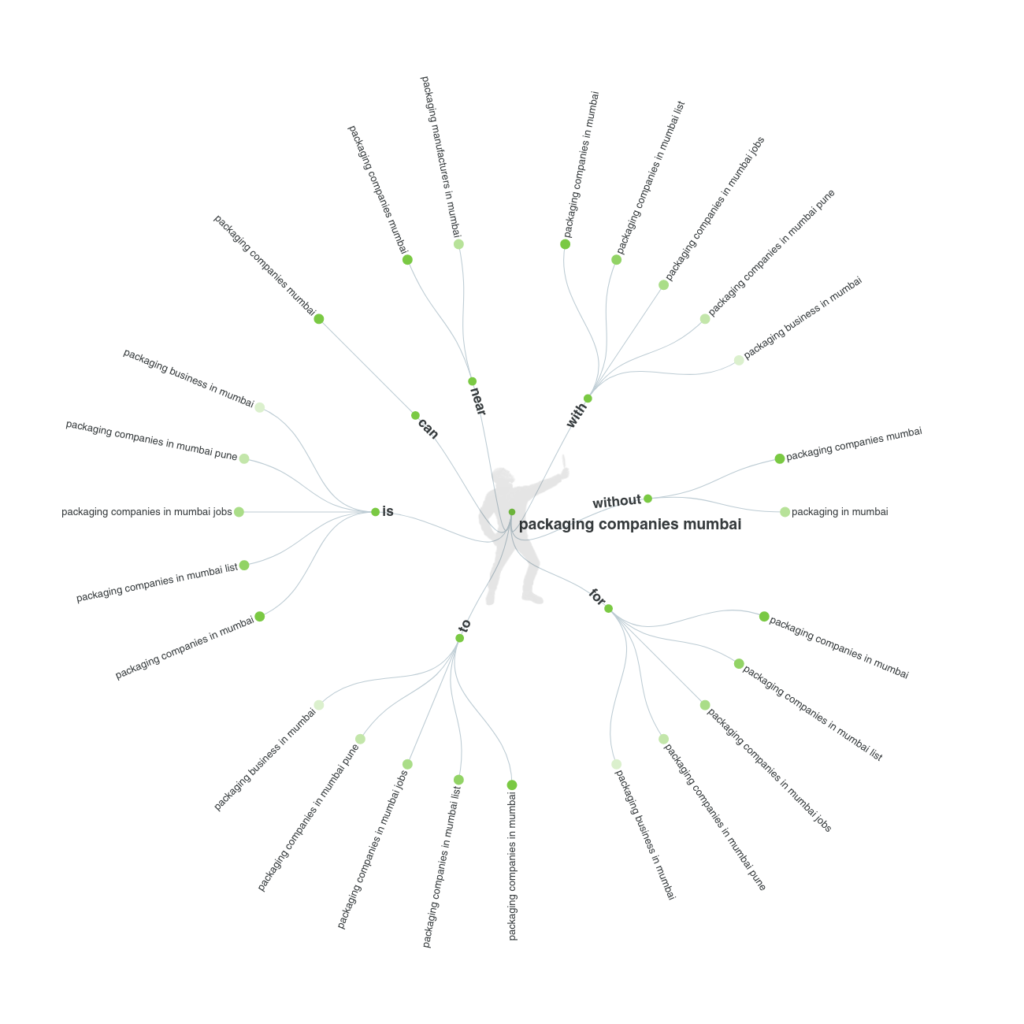 Which type of industry is the packaging?
The Packaging Industry in India is segmented by Paper and Cardboard (Product type End-user industry), Glass (end-user industry), Plastic (type of material End-user industry), and Metal (type of material End-user industry).
 
Packaging is classified as which industry?
In terms of packaging materials, 55% of this sector is plastic, followed by paper and cardboard (20%) and glass (10%). Food processing was the largest consumer of packaging at 45%, followed by pharmaceuticals (25%) and personal care products (10%).
What is the packaging industry?
The packaging industry is the business sector involved in the design and manufacture of packaging products. Packaging includes everything from shelves to crates used in transit to protect items on the go.
How to start the packaging industry in India?
Step 1: Create a Business Plan 
Step 2: Buy the device
Step 3: Register your business
Step 4: FSSAI Registration
How to set up the packaging industry?
Complete your packaging specifications based on your product offering. Do thorough research to understand what type of packaging is best for your product.
Take enough time to research and study the packaging options closely.
Why is attractive packaging important to a company?
It is important in retail. The right packaging design can catch the eye of the consumer and make the product stand out from the shelf of competitors. Product packaging is seen as one of the best marketing tools to communicate and convince customers directly.
How can companies reduce packaging waste?
Using recycled and reusable materials
Professional pack
Using sustainable raw materials
led industrial shredder
Seek biodegradable packaging
Use stretch wrap for safe packaging.
train your staff
Use a suitable loose filling.
How to start a packaging company?
First, create a business plan.
After planning a business, choose your business location.
After choosing the location of your business, achieve a business license
Once you have received your business license, you can provide the necessary initial device security.
After following these steps, you will be able to start your own packaging company.
 
Which is the best wooden box packaging product manufacturer in Mumbai?
List Out Top Best Wooden Boxes Packaging Product Manufacturer in Mumbai Thane and Navi Mumbai
Prime Movers
Address :- Shop No 2, Hanuman Rd, opp. Kuldeep Floor Mill, I.I.T, Powai, Mumbai, Maharashtra 400076
Navi Mumbai :- Haware green park P15,S-22 Kamothe Navi Mumbai 410209
Email :-shifting@cargoo.in
Contact No :- +919405410002
Whatsap and Telegram :- +919405410002
Website :- www.cargoo.in
Pan No :- BEUPK3300Q
ViHe Corporation
113 Daimond Industrial Estate Building No. 2 Ketki Pada Dahisar East Mumbai – 400068
A To Z Janta Packaging
Plot No 17/28 Chemical Zone Taloja MIDC Navi Mumbai – 410208
Europack
101 M. L. Spaces D. J. Road Station Road Vile Parle Mumbai – 400056
Ariba & Company
Gala N0. 47/1/1 Shastri Nagar Bail Bazar Near Muslim Kabristan Andheri Kurla Road Kurla West Powai Mumbai – 400072
Which is the best (cartoon) corrugated boxes packaging product manufacturer in Mumbai?
List Out Top Best Cartoon Boxes Packaging Product Manufacturer in Mumbai Thane and Navi Mumbai
Rainbow packaging
A/315 Kanara Business Centre Laxmi Nagar Link Road Ghatkopar (East) Mumbai – 400075
Kani Packaging
Gala No. 4 & 5 Building P Mahavir Complex Dapode Village Bhiwandi Thane – 421302
Ariba & Company
Gala N0. 47/1/1 Shastri Nagar Bail Bazar Near Muslim Kabristan Andheri Kurla Road Kurla West Powai Mumbai – 400072
A To Z Janta Packaging
Plot No 17/28 Chemical Zone Taloja MIDC Navi Mumbai – 410208
Vardhman Packaging Solutions
Swarajya Complex Rajlaxmi C Wing Shed 1 to 3 At Village Kalher Taluka Bhiwandi District Bhiwandi Maharashtra 421302
Which is the best container bottle box packaging product manufacturer in Mumbai?
List Out Top Best Plastic Bottle Container and Jar Packaging Product manufacturer in Mumbai Thane and Navi Mumbai for Pharma and Food Processing Packaging Industry
Mahavir Industries
29 NJ Industrial Estate Chinchpada Waliv Road Vasai East Mumbai – 401208
Komal Packaging
Office No 131 Raja Industrial Estate P. K. Road Mulund West 400080
Jay Plastic
93 New Unique Industrial Estate opp jawahar talkies Dr. R P Road, Mulund west
Mumbai (Maharashtra) – 400080
Plastic Pigment
A/3 Minerva Industrial Estate Off P. K. Road Opp. Asha Nagar Behind Sai Dham Mulund (W) Mumbai – 400080
Selico Plastic
Singh Industrial Estate, No. 2 Unit No. 38 1st Floor Ram Mandir Road Goregaon West Mumbai – 400104
Which is the best Paperboard boxes packaging product manufacturer in Mumbai?
List Out Paperboard boxes Packaging Product Manufacturer in Mumbai Thane and Navi Mumbai
Srivastava Packaging
Building No. E-7 Gala No. 1, 2 & 3, Ground Floor Dapode Village Mumbai – 421302
Athena Superpack Private Limited
4, Ramji Patel Compound Opposite Malika Hotel Pathanwadi Malad East Mumbai – 400097
Packtech Materials Private Limited
C-318 TTC Industrial Are Pawane MIDC Pawne Navi Mumbai – 400705
Hrimkar Creations Private Limited
A-31 Shreyas Industrial Estate Off Western Express Highway Goregaon East
Mumbai – 400063
Shriman Print & Media Private Limited
Shop No. 4 Ground Floor No. 16 Dadiseth Agiyari Lane Vandrawala Building, Kalbadevi Road
Mumbai – 400002
Which is the best Polybags packaging product manufacturer in Mumbai?
List Out Polybags Packaging Product Manufacturer in Mumbai Thane and Navi Mumbai
Prashant Plastics
No. 103 – B Tejpal Industrial Estate Behind Lathia Rubber Co. A. K. Road Saki Naka Andheri Mumbai – 400072
SVP Packing Industry Private Limited
Unit No. 21 2nd Floor Mahalaxmi Industrial Estate Dainik Shivner Road Gandhi Nagar Lower Parel West Worli Mumbai – 400013
USHA Plastic
618 Manish Chamber Opp. Udyog Bhawan Sonawala Road Goregaon (E) Mumbai- 400063
Reliance Packaging Industries
Gala No. 3 Navnandanvan Industrial Estate Marathon Monte vista Near – MTNL Asha Nagar Mulund West Mumbai – 400080
Mahavir Packaging
No. 17 Jamnadas Industrial Estate Dr. R. P. Road Mulund Mulund West Mumbai – 400080
Which is the best Thermocol packaging product manufacturer in Mumbai?
List Out Thermocol Packaging Product Manufacturer in Mumbai Thane and Navi Mumbai
Thermo Shield
310 3rd flor Mahakali Darshan Co-operative Soc Bldg no 2 near Western Express Highway Opp. Gundavali Andheri East Mumbai 400069
Kavita Trading Co.
B- 406 Damji Shamji Corporate Park 4th Floor Laxmi Nagar Ghatkopar East Mumbai – 400075
Khushi Multipack Solutions
Unit No. 42/43/44 Phase No. 1 Dhuri Industrial Estate Waliv Phata Sativali Road Vasai East Mumbai – 401208
SB Packs and Prints
KBN Compound Marol Military Road Near Ashok Nagar Marol Andheri East Mumbai – 400072
Dunamis Packaging Pvt Ltd
173 Parekh Nagar SV Road Kandivali West Mumbai – 400067
Which is the best packaging machine manufacturing companies in Mumbai?
List Out top best packaging machinery manufacturer companies in Mumbai
Shruti Flexipack Pvt. Ltd
Plot No. B-49 MIDC Road Behind Reliable Plaza TTC Industrial Area Off. Thane – Belapur Road Airoli Navi Mumbai Maharashtra 400708
Unitech Engineering Company
A/7 Royal Industrial Estate Naigaum Cross Road Wadala Mumbai-400031
Sensograph Packaging Technology Private Limited
202 Tirupati Industrial Estate Subhash Nagar Bhandup West Mumbai – 400078
V S Machines
Unit No. 1 Popular Metal Rolling Industries Compound Bhandup West Mumbai – 400078
Prasanna Packaging
Plot No. 251 kalpajit Bldg. Road No. 30 Near Wagle Police Station Thane – (West) 400604 Maharashtra India
Which is the best packaging design companies in Mumbai?
List Out Top Best packaging design companies in Mumbai
3 Mind Digital
812/813/814, 8th Floor, Crescent Business Park, Telephone Exchange Lane, Sakinaka, Andheri East, Mumbai – 400072
Creaa Designs
Mohini Height 203 5th Road Govind Dham Ram Krishna Nagar Khar West Mumbai Maharashtra 400052
DY Works
Benefice Business House 3rd floor Mathuradas Mill Compound N. M. Joshi marg Lower Parel Mumbai 400013
Beyondesign
G4 Turf Estate Dr. E. Moses Road Shakti Mills Lane Mumbai 400011 India
Almond Branding
Aditya Heritage 502 Chincholi Bunder Road Mindspace Mumbai Maharashtra 400064
Which is the best Aluminum packaging product manufacturer companies in Mumbai?
Aluminum Pouch Foil Containers Packaging Products Manufacturer in Mumbai
Neeyog Packaging for food packaging and processing units
19A Ground Floor Sidhpura Industrial Estate SV Road Gaiwadi Lane Goregaon West
Mumbai – 400062
Athena Superpack Private Limited
4 Ramji Patel Compound Opposite Malika Hotel, Pathanwadi, Malad East Mumbai – 400097
Action Pack Enterprises
Prerna Complex Gala No. D-1/102 – 104 Dapoda Mankoli Road Val Mumbai – 421302
Krish Pharmapack
B-1 2 3 13 & 14 Tirupati Udyog Nagar Sativali Road Vasai East District Palghar Mumbai – 401208
Winpack ( A Company Of Unique Packaging )
No. 5/17 Sachin Society Mithaghar Road Mulund East Mumbai – 400081
To what extent is automation in the packaging business right, appropriate and useful?
The never-ending packaging business is a useful and essential business for every industry in every enterprise. For continuous supply, the need for its automation is necessary at present, but if it is excessive, there is a possibility of harm to human social public economic environment interest and future .